Earlier this week I posted about the Response Starters that I am going to have my students use at home in their Independent Reading Notebooks. I also would like to use them in the classroom after my read-alouds. (My students respond in a Read Aloud Notebook– they have a lot of notebooks and do a lot of "responding". Poor kiddos!)
Anyway, I made up cards with individual Response Starters on them (see below). Each day after my read-aloud I plan to choose one or two for the students to respond to. I'm going to print them on card stock and keep them filed in a notebook with sheet protectors. That way they will be easy to pull out and place on the board.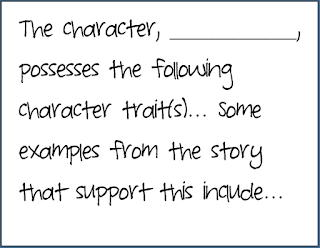 To share, click the picture above!