Now that the school year has started, I finally got the chance to start using my Interactive Math Notebooks with my 4th graders! We are loving them!!!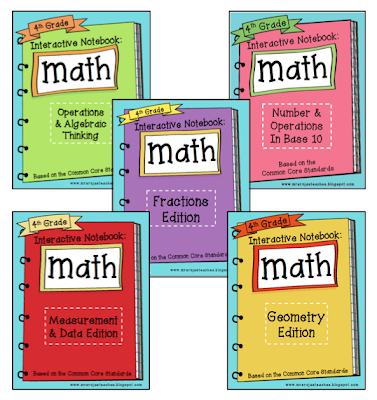 My students love putting them together, using them to learn, and of course…coloring the pictures. I know these are going to be a great resource for them throughout this year.
The only thing I felt was missing this week, was some type of follow-up to completing the pages. I wanted them to take their learning and understanding a little bit further.
So, I decided to create worksheets to go with each page. I plan to use these throughout the year as homework, review, or as a quick assessment.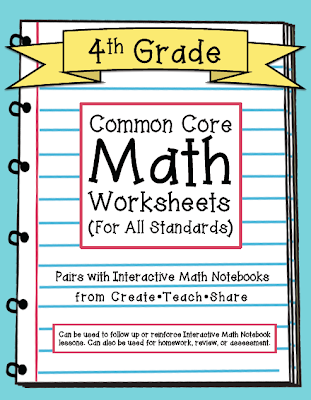 Even if you aren't using Interactive Math Notebooks, these worksheets can still be used to help teach the 4th grade Common Core Math Standards!
Here are some sample pages…