Since the school year started I have LOVED using Interactive Math Notebooks in my 4th grade classroom. My students are having a great time putting them together and using them for reference, when completing their assignments.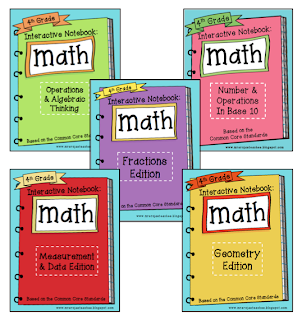 I had created worksheets to use with my interactive notebooks. These have worked great for follow-up assignments, and sometimes as quizzes.
Today I was able to complete the 5th grade version of these worksheets….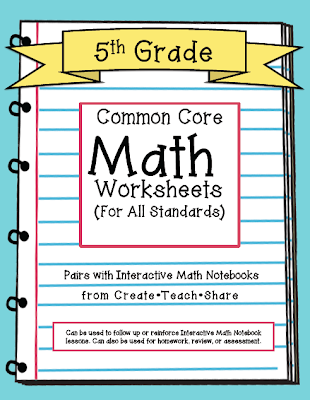 These worksheets cover all of the 5th grade Common Core Standards. While they do pair well with my Interactive Notebook pages, they are also great on their own. Here is a list of the worksheets included in the pack….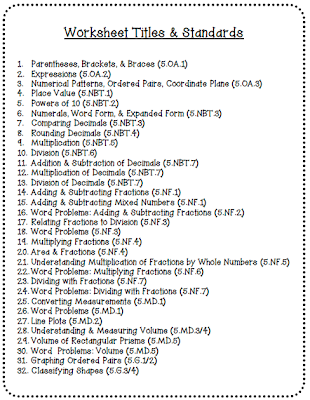 Here are some sample pages from each domain….
Operations & Algebraic Thinking….
Number & Operations in Base Ten….
Number & Operations: Fractions….
Measurement & Data….
Geometry….
Visit my
TpT Store
for more information on my Interactive Math Notebooks for grades 3 to 5, or to preview more of my