I just finished a 3rd grade edition of Common Core Math Outside of the Box. I have really enjoyed using the 4th grade version of this product to challenge my students in math.
One of the features of the Common Core Math Standards are the "Standards for Mathematical Practices", which require students to solve problems, reason, explain, model, use tools, look for patterns, and so much more.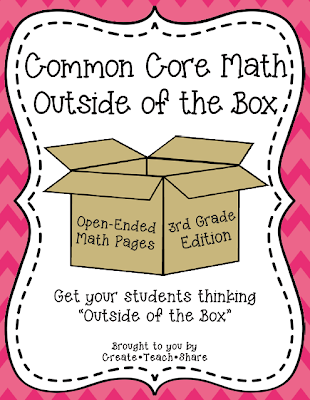 These pages ask students to explain their understanding and strategies, while making observations. They also require students to reason to solve problems and find answers, and generate their own problems, based on their understanding. Here are some sample pages from each domain…
For more info visit my
TpT Store
! For the next two days, this product will be offered for 20% off!! Enjoy!!!
Have a great week and Happy Halloween to all!!!!