Throughout this summer I am "revamping" some of my favorite classroom tools and resources, and thought I would share them along the way. My first revamp was my Weekly Reading Homework. CLICK HERE if you missed that post!!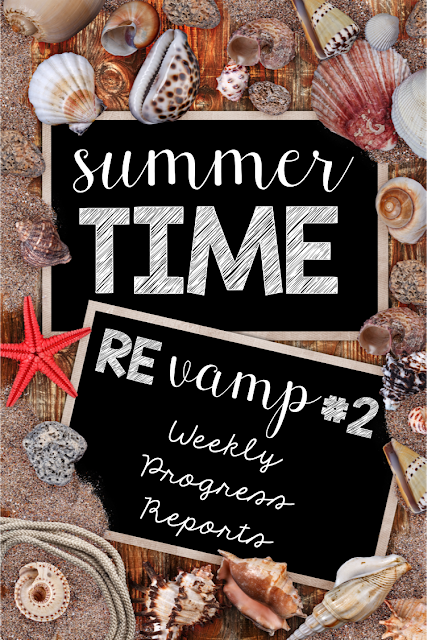 This weekend I worked on revamping my Weekly Progress Reports, another simple, but very important resource. This is a very valuable tool in my classroom, as it's used to communicate with parents, and to share their children's work habits and behaviors for the week.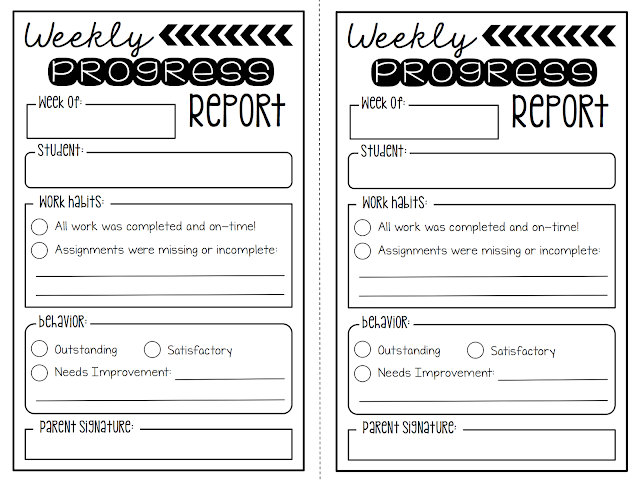 At the end of each week I complete the form, recording the "week of" and students' names, and by checking off each student's work habits and behavior. I also add important notes about what work was missing, why behavior "needs improvement", or even if I am proud of something from that week. The whole process only takes me about 10 minutes.
I then staple the progress report to students' graded tests and important assignments from the week. I send them home in their weekly progress folders every Monday. Parents are asked to review the report and tests with their children, and then sign and return it by Wednesday. Their signatures show me that they saw their children's progress for the week.
This is such an important part of my routine for so many reasons…..
First, it allows me to look back and reflect on students' work habits and behavior from throughout the week.
The progress report informs parents of their children's behaviors. Parents are constantly up to date, and there are no surprises come report card time!!
The weekly reports also reinforce positive behavior, and encourage growth for inappropriate behaviors and work habits.
I have been using this system for 10 years, and while some might think it creates more work, the benefits are definitely worth it!!
I would love to hear more about what you do to communicate with students and parents in your classroom…..
Check back soon for more REVAMPED classroom resources and tools!!