Well, my school year has barely ended, and call me crazy, because I am already planning and creating for next year!! I have a list a mile long of new ideas that I can't wait to try out for next year. My first one?!?! Close Reading Toolboxes!!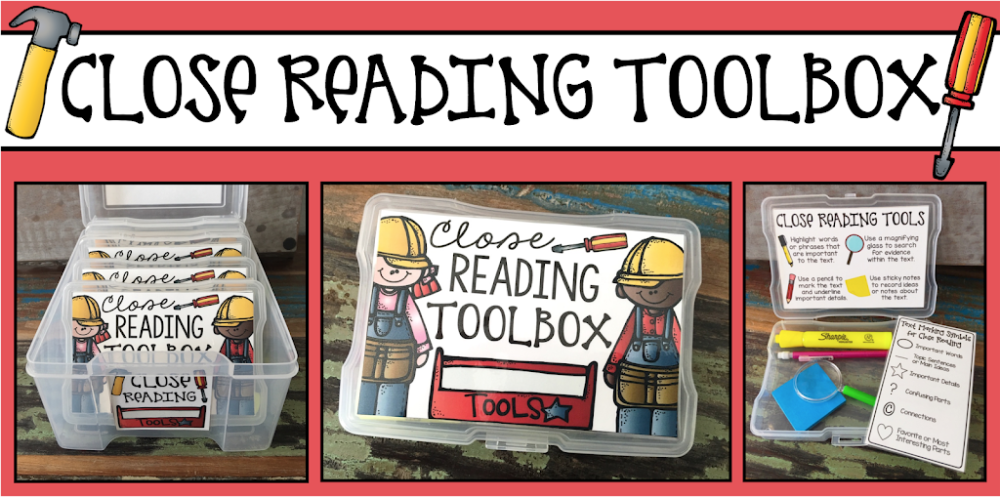 This post contains affiliate links to amazon.com. If you make a purchase from amazon.com through the links on this page, CreateTeachShare will receive a small commission. This helps to support the blog, and allows me to continue creating and sharing educational content with my readers.
Close Reading has become a huge reading practice in my classroom, and has helped my students to get through those challenging informational texts. Since it has become such an important part of my reading routine, and I wanted something to spice it up and make it more engaging for students. I keep coming across Close Reading Toolkits on Pinterest, and have been really wanting to make something for my students to use when they sit down with an informational text.
While cleaning out my cupboards last week, I came across these photo cases that I never ended up using for anything. Instead of adding them to the pile of staff room giveaways, I decided to use them to create Close Reading Toolboxes!!!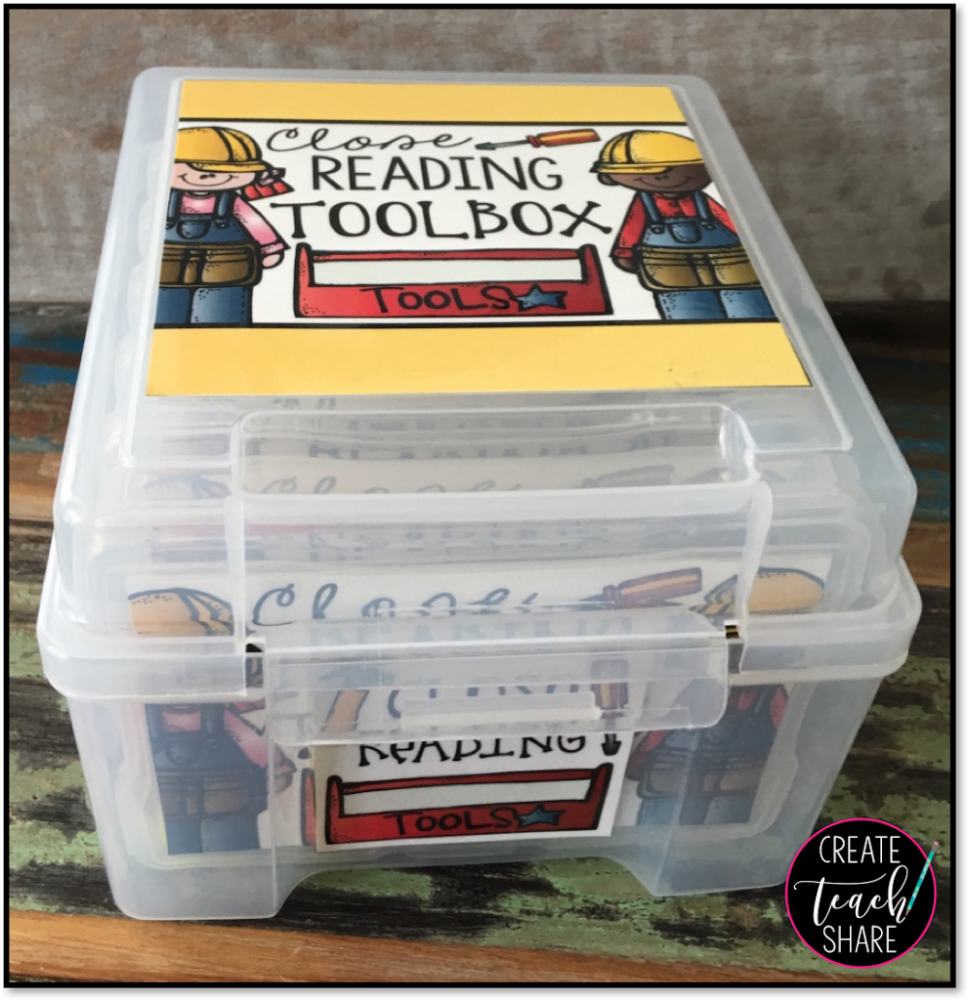 These photo boxes come in a larger plastic box, which holds six individual photo boxes. These are perfect for a set of Close Reading Toolboxes to be used at a Literacy Center or in Small Groups.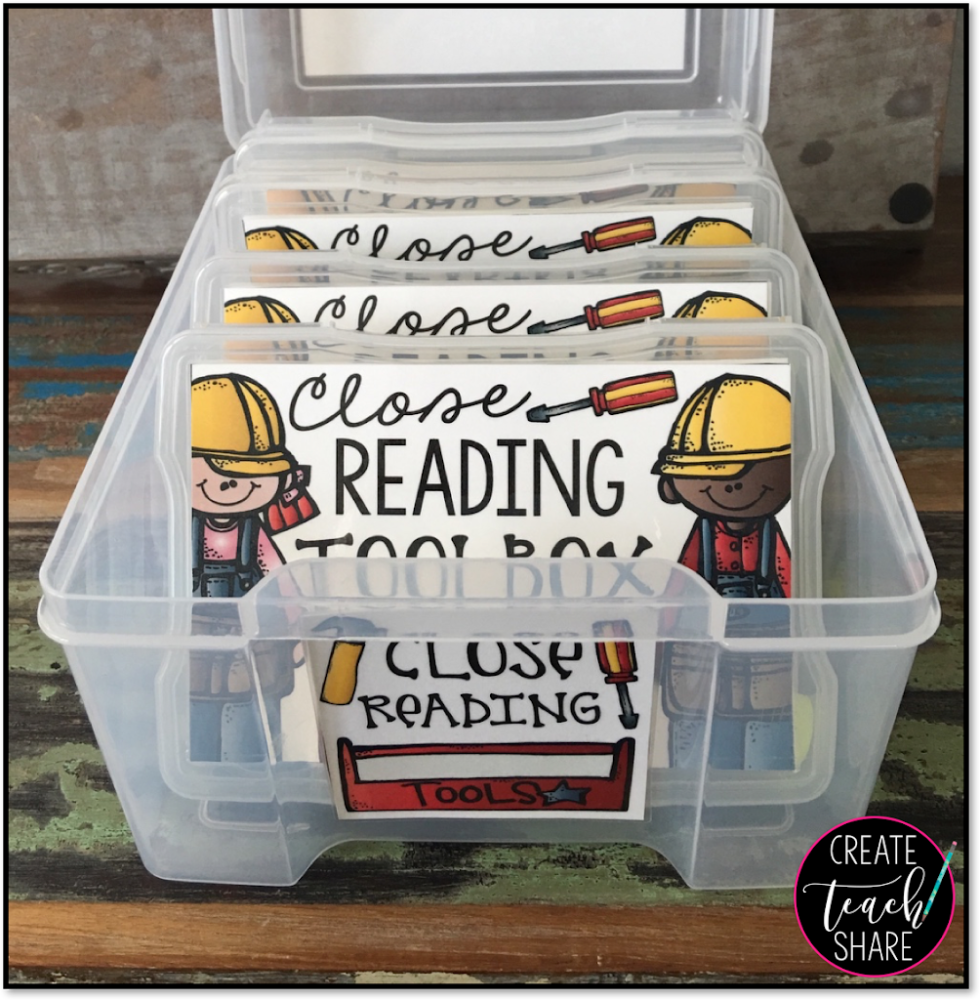 I created two labels for the outside of the larger plastic box, just to keep it fancy. 😉 Then I created a label to put on each of the individual plastic boxes…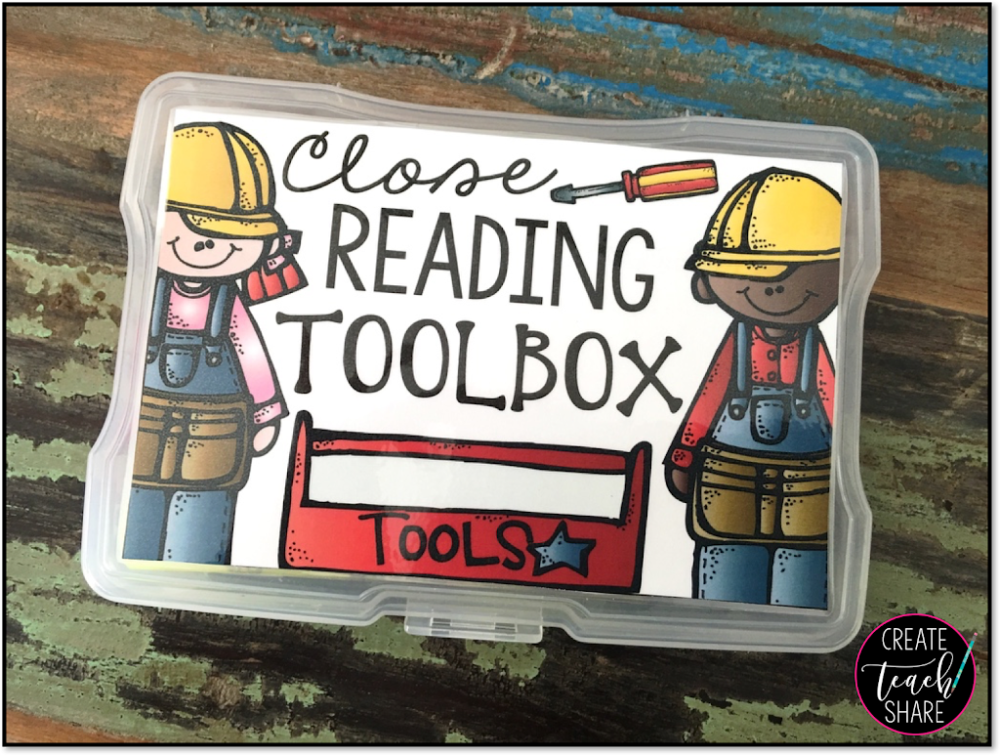 On the inside cover of each box, I created a reference sheet for the different tools that each box contains.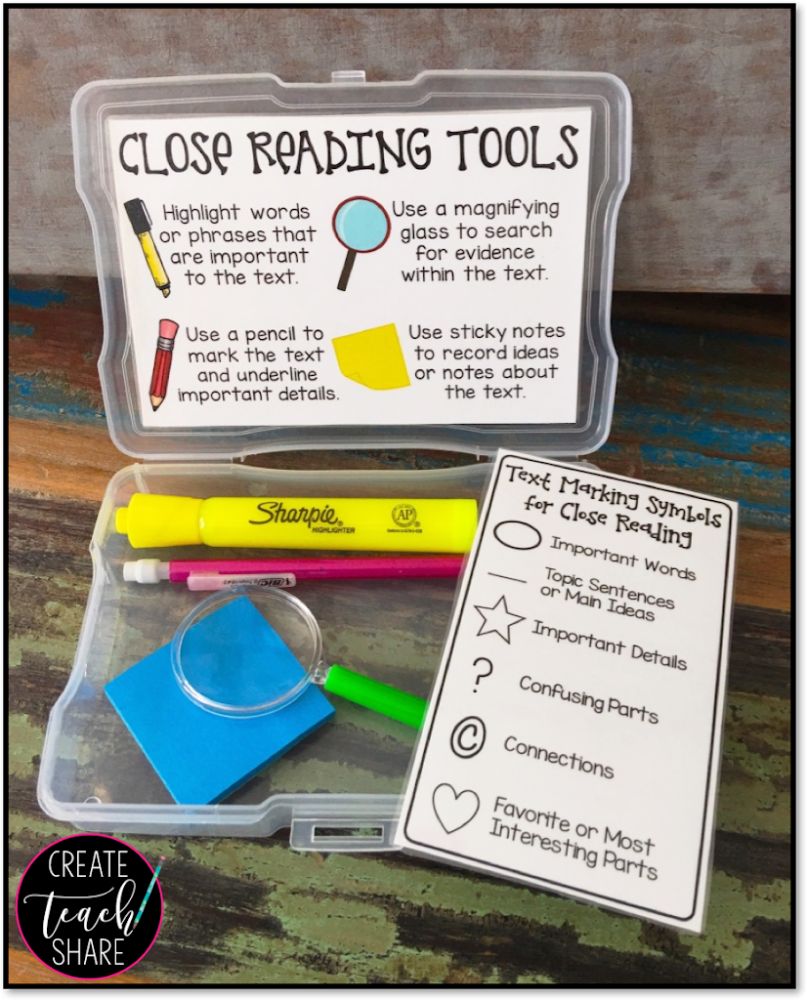 What Goes in Each Box?!?!


HIGHLIGHTERS to highlight important words or phrases.
PENCILS for text-marking.
MAGNIFYING GLASSES to search for text evidence. I found these at my local party store, but they can also be found on Amazon through an affiliate link. CLICK HERE to find them!!
STICKY NOTES to record important ideas.
TEXT MARKING SYMBOLS FOR CLOSE READING
Putting it All Together!!
The idea started with this plastic box of individual photo boxes. Click the pic to find them at amazon!! (The following is an affiliate link.)
I printed each of the individual pieces and laminated them. Then used double-sided tape to attach each of the labels.
Finally, I filled each photo box with a highlighter, a pencil, a magnifying glass, sticky notes, and a list of Text Marking Symbols for Close Reading.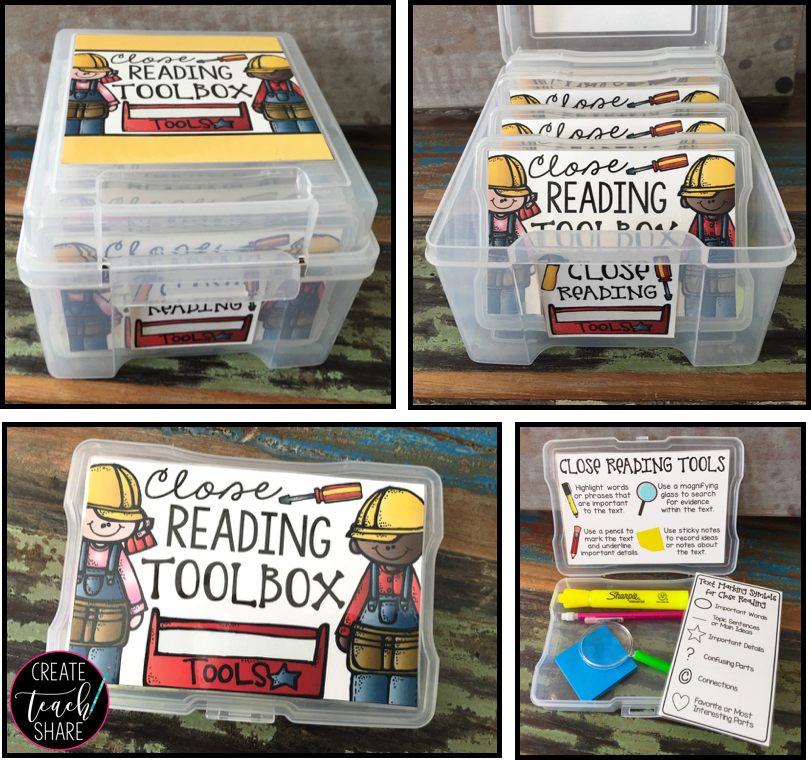 Click the pic below to download the labels for these Close Reading Toolboxes!! This will make such a fun summer project for getting ready for next school year!!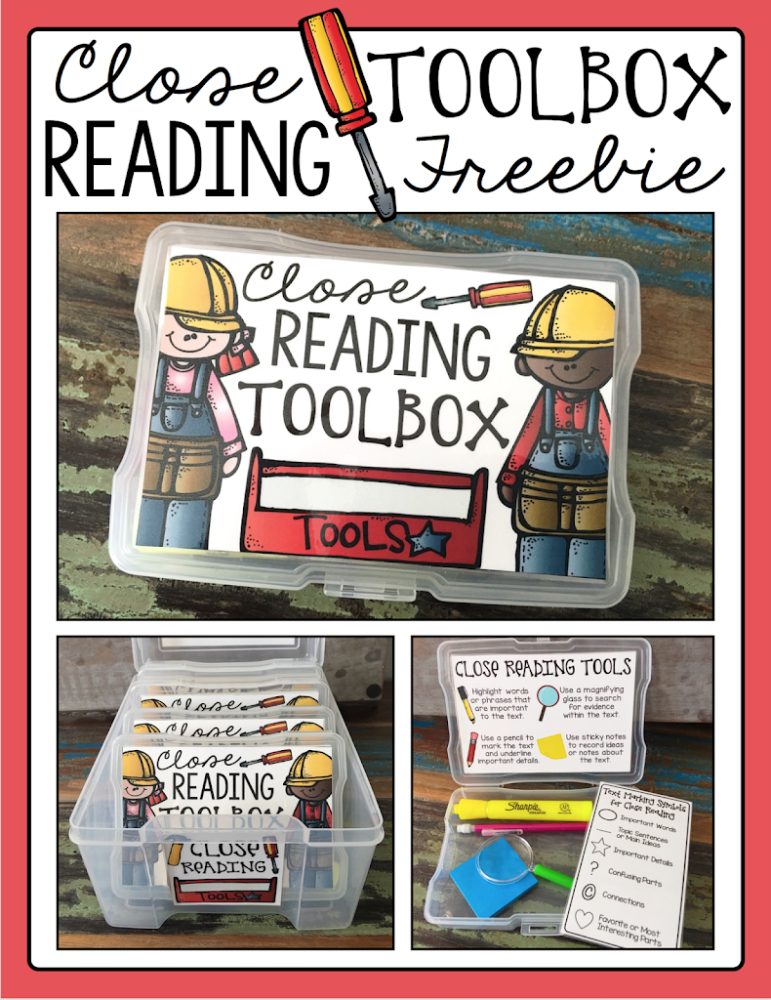 Looking for more ideas for Teaching Non-Fiction?!?! Follow my Pinterest board below!!
I absolutely love how my Close Reading Toolboxes turned out!! I can't wait to make more for all of my teacher friends!!
Check out this post featured on the TpT blog!