Awww!! Sweet, sweet summer!! This is the time when I come back to life, and finally have the time to design, create, and share!! Today I am linking up with one of my favorite teacher bloggers over at 4th Grade Frolics for her linky, Monday Made It!!! I am sharing two projects that I am currently working on!!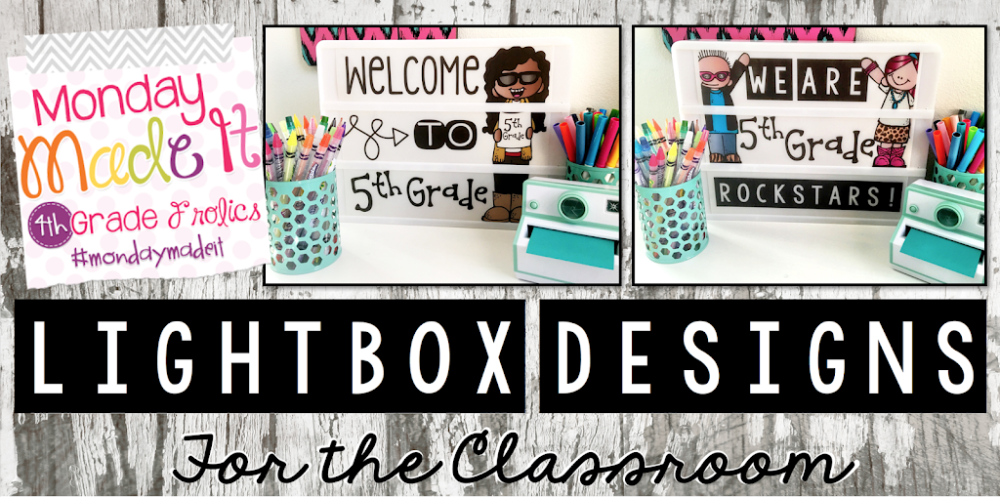 This post contains affiliate links to amazon.com. If you make a purchase from amazon.com through the links on this page, CreateTeachShare will receive a small commission. This helps to support the blog, and allows me to continue creating and sharing educational content with my readers.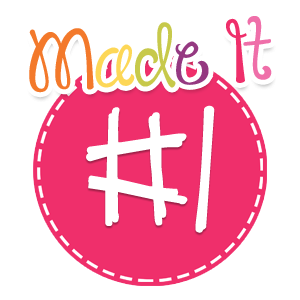 First, I am totally jumping all over the current LIGHTBOX CRAZE!!! I love this as a classroom decor piece to encourage and inspire students!! I love how you can use it to leave messages to celebrate holidays, birthdays, themes, and so much more. I also love how it can be used to share inspirational messages with students. And of course, it is just SO DARN CUTE!! I found my Heidi Swapp Lightbox at Michaels, however you can also click the pic below to use my affiliate link to check it out on Amazon!!
With this Lightbox you can find tons of letters and accessories to create the perfect message. Click on the pics and affiliate links below to find tons of options!!
These designs inspired me to make some of my very own!! I am moving to a new school and a new grade level next year and thought, what better way to welcome my new students to our class!!! I created the following two designs to welcome my future 5th graders!!
To make these, I used the blank template that was included in Learning in Wonderland's set. I printed on TRANSPARENT VELLUM, since I had some on hand. However, I also ordered TRANSPARENCY FILM to give that a try!! However, once the light is shining through, I found that the vellum works just GREAT!!! Affiliate pics and links below….
I am having a BLAST creating new designs for my new Lightbox!! I can easily see myself doing this ALL summer long!!!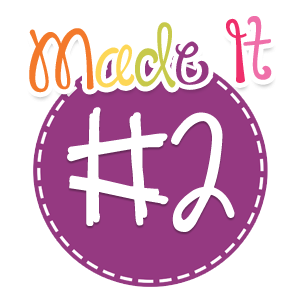 My next project was a Back-to-School project for my own daughter. My youngest will be starting Kindergarten in the fall, and we are really working with her on being more independent!! I put together these hanging cubbies to organize her outfits for the week!!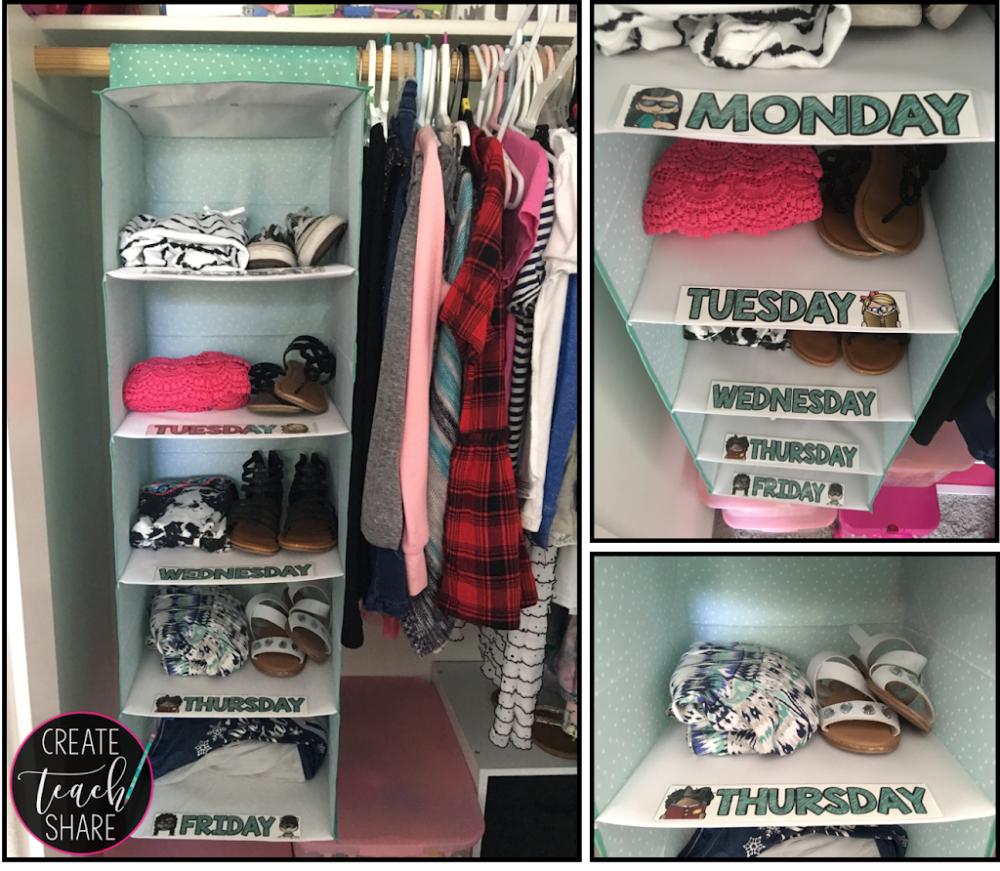 My plan is to check the weather on Sunday night and have my daughter help me pick out her clothes for the entire week. Then each morning she will know exactly what to wear!!!
I found these HANGING CUBBIES and ADHESIVE LABEL POCKETS at Target's Dollar Spot!!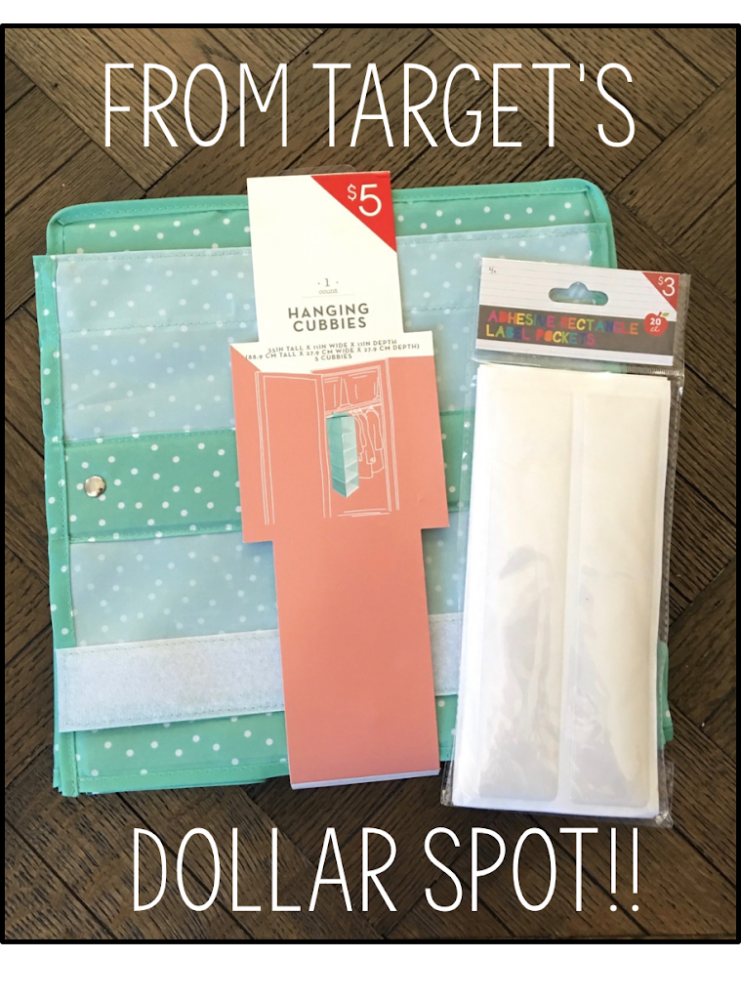 The I created labels for the school days to fit inside the Adhesive Label Pockets!! The Adhesive Pockets stick nicely to the cubbies, and it turned out adorable!!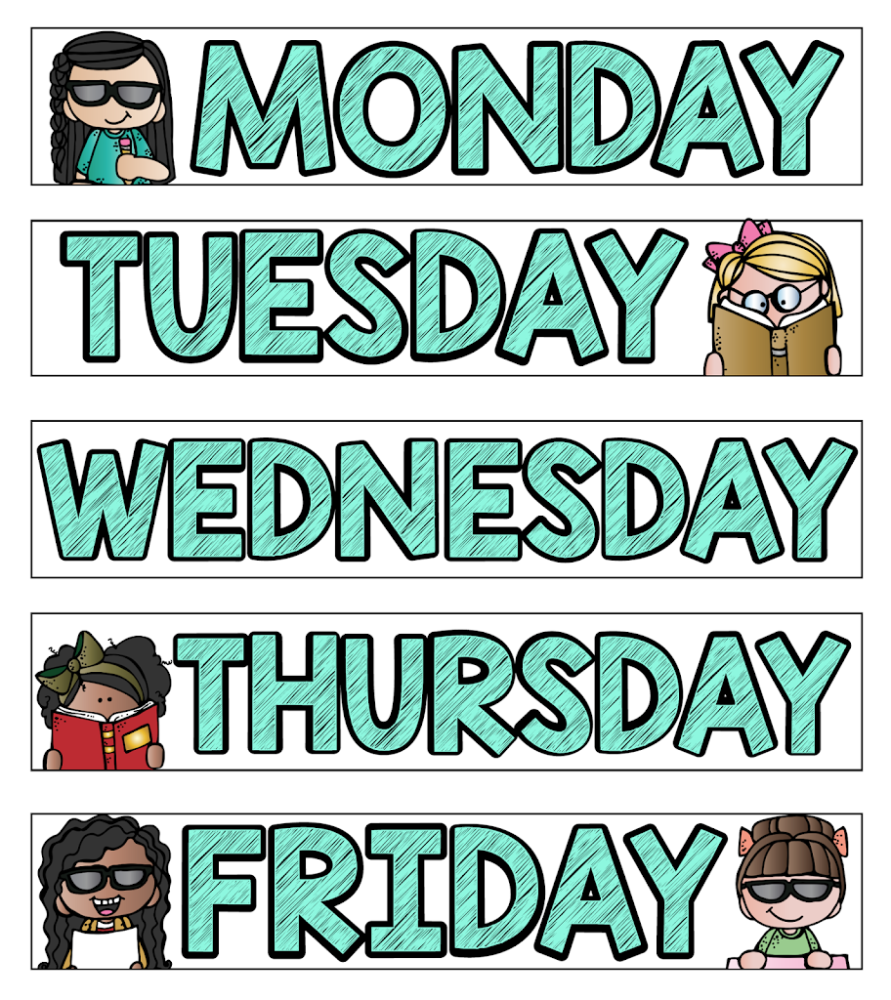 I think I will definitely get my daughter started with this routine over the summer so that she will have it down by the time school starts again!!
Thanks for stopping by and learning about all of my fun projects!! I hope to be back next Monday with even more!!
Click here to visit 4th Grade Frolics
to check out all of the other wonderful Monday Made It projects and to share some of your own!!!