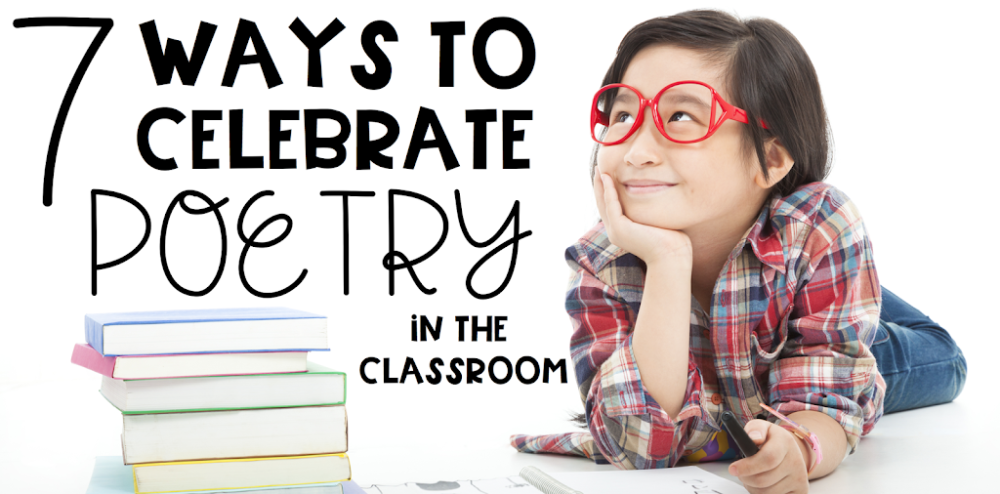 April is National Poetry Month, and what better time is there to teach our students all about poetry?! There are so many ways to celebrate poetry in your classroom, and today I thought I would share some of my favorite ways to teach and explore this fascinating genre!!
This post contains affiliate links to amazon.com. If you make a purchase from amazon.com through the links on this page, CreateTeachShare will receive a small commission. This helps to support the blog, and allows me to continue creating and sharing educational content with my readers.
1. Read Poetry Aloud
When starting out with poetry, I like to start by simply reading poetry aloud to my students, and exposing them to a variety of poets and styles. Depending on the age of the student, you may want to start with poems that appeal to their interests, and which they can relate to. Shel Silverstein and Jack Prelutsky are two poets that students always enjoy!! Use the affiliate links below to see some of my favorites…
Shel Silverstein's poems are classics and are always fun to read aloud and hear, and Jack Prelustky writes poems that students truly can relate to. In upper grades, when we start to really analyze and respond to poems, the language gets a bit tricky and can be intimidating. That's why I like to start out with the fun stuff!!
National Geographic has also put together some great poetry anthologies that kids enjoy…
One last favorite is a book that I was recently introduced to. The poet, Joan Bransfield Graham visited our school and shared this book with students. The Poem That Will Not End is a picture book written in poems. The narrator can't stop writing poems, and uses them to tell all about his day. I love this one because it shows students that you can write a poem about just about anything!!
2. Explore & Respond to Poetry
When first starting out with poetry, I like to have students complete a K-W-L chart to determine their background knowledge and curiosities about poetry. Then we share, discuss, and chart any new learning. I like to use an anchor chart, but I also have students complete their own!!
As students become more familiar with poetry, they begin focusing on "analyzing" poetry and reading response. I try to provide them with as many tools and graphic organizers as possible, to make it easy to understand and reflect on the poems that they read.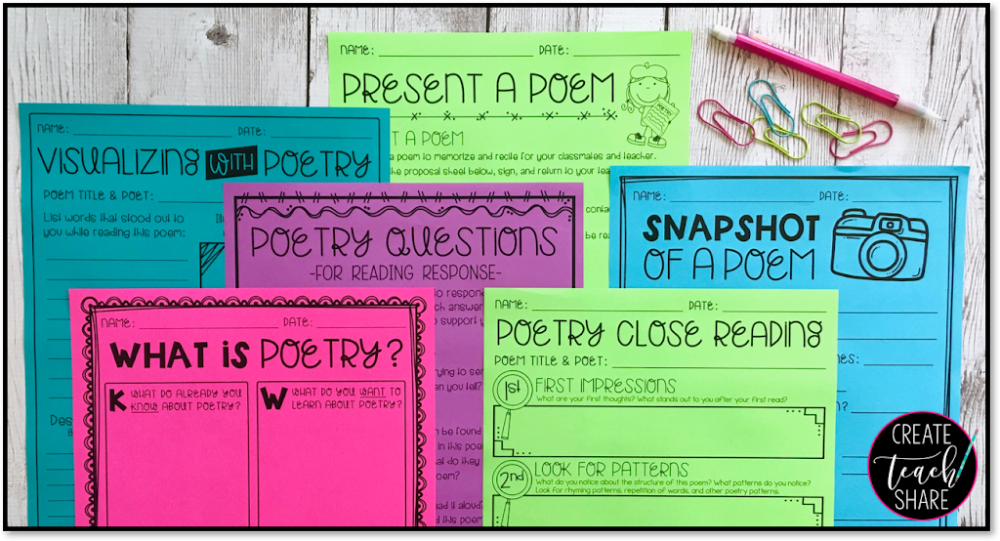 3. Teach Poetry Patterns
I love teaching my students to write their own poems! However, students are often intimidated my this genre of writing, and often don't know where to begin. I have found that it helps to introduce them to specific poem types, that follow specific patterns. I created this Poetry Patterns Tab Book to introduce my students to some different types of poetry and to guide them in writing poems of their own.
4. Take a Haiku "Hike"
This book was written by a class of 4th grade students. The students in the book go on a hike and take Field Notes about the different things they observe while on their hike. They use their notes to write haiku about their observations in nature.
I love to read this book to my students after they have already learned about the form of haiku. After reading the book, they grab their spiral notebooks and we head outdoors for a "hike" (really just a walk around our campus!). They take their own "field notes" on the different elements of nature that they encounter. Then later when we are back in the classroom, they write and illustrate haiku poems based on their field notes and observations. These poems make an amazing class book!!
5. Recite a Poem
Reciting a poem was one of my favorite activities as a 5th grader!! I can still remember every word of the poem I memorized all those years ago. During the month of April, I ask my students to choose a poem that is at least 10 lines. I have them memorize and practice their poems throughout the month. During the last week, I have the student recite their poems for their classmates. Shel Silverstein is always a favorite for this assignment!!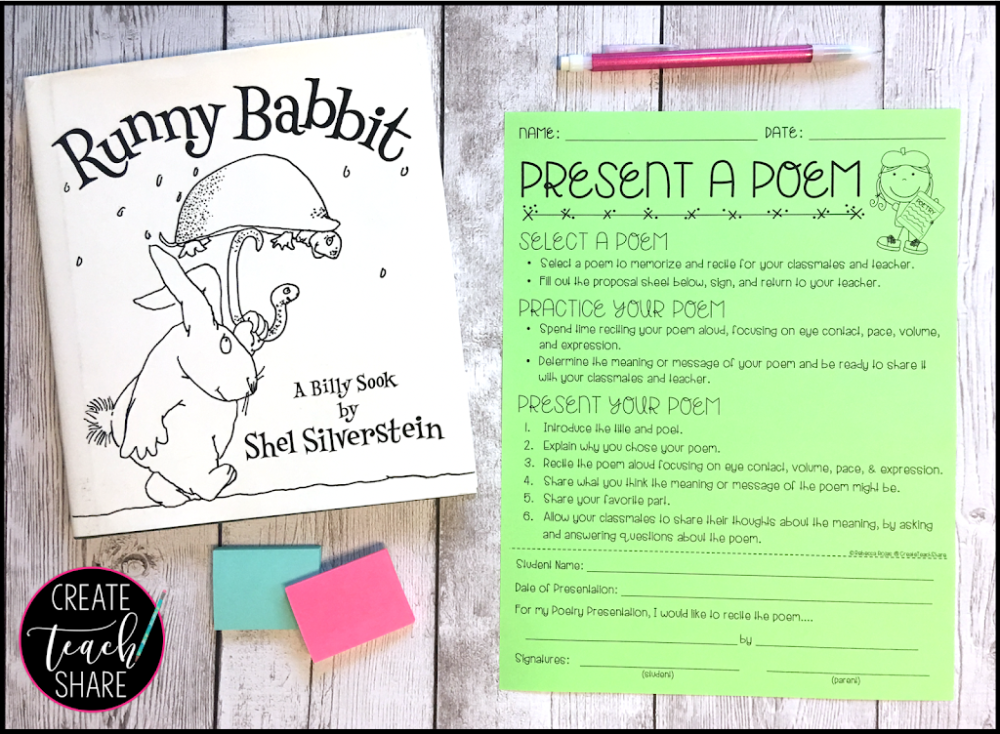 6. Celebrate "Poem in Your Pocket" Day
April 27th is Poem in Your Pocket Day!! I love to have students copy down a favorite poem to carry around in their pockets. This craft is perfect for students to "wear" their pockets around shcool, and encourages them to share their poems with friends and classmates throughout the day.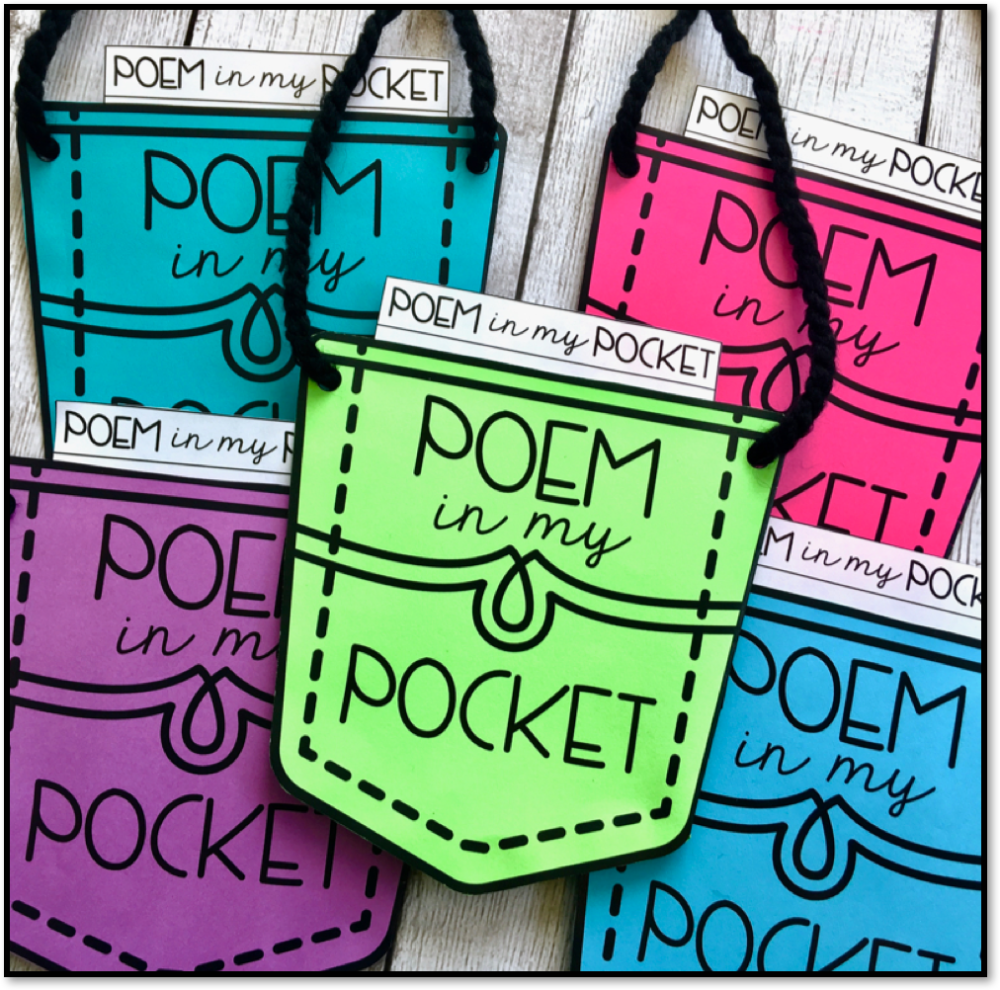 7. Write to a Poet
The official page for National Poetry Month offers some great ideas for celebrating poetry in the month of April. One of their ideas is to write to a poet. You can click HERE to learn more about their Dear Poet Project. With this project, students have the opportunity to watch videos of different poets reading their poems, and then write those poets a letter in response! This is a great way for students to learn more about different poets and to practice their letter writing skills!!
Poetry can be tons of fun for students, especially when they are able to participate in engaging and meaningful lessons and activities. You can learn more about many of the resources from this post by clicking on the pic below. Poets.org also offers amazing ideas and resources for celebrating National Poetry Month!!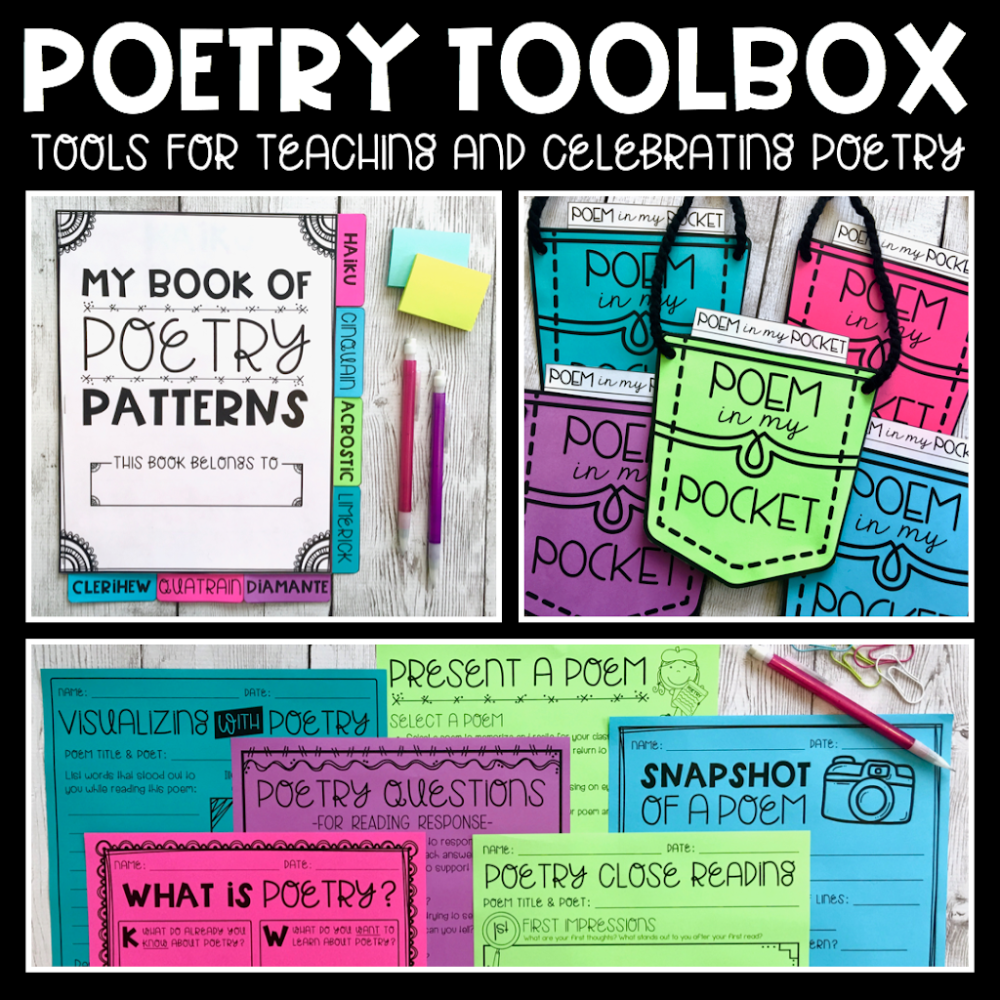 I hope that you are as excited about celebrating poetry in April as I am!! I would love to hear in the comments about what you do to celebrate poetry in your classroom!! Thanks for stopping by!!!