Every year when I would prepare for the back to school season, I would find myself flipping through my filing cabinets, searching the files on my computer, and emailing coworkers to find everything that I needed for the first days of school. Sound familiar?? It finally occurred to me that teachers need a place to organize everything they need for back to school. Today I am sharing all about creating a Back to School Binder, where teachers plan, make lists, and organize their ideas and activities. I even put together some FREE resources to help get you started. Read on to see what's included.

Cover & Dividers/Tabs
The first thing you will need to create your Back to School Binder is a binder with a clear view cover. The size of the binder really depends on how much you plan to include. I have included a colorful cover that you can edit to add your own name.
I have also included dividers and tabs for the following four sections: Planning, Routines & Procedures, Activities, and Forms. You will find more info about each of these throughout this post.  I printed the dividers and tabs onto colored card stock, and then cut out and glued the tabs onto the divider pages. This resource also includes an editable version, where you can create your own dividers and labels. Feel free to add your own sections to meet the needs of your classroom.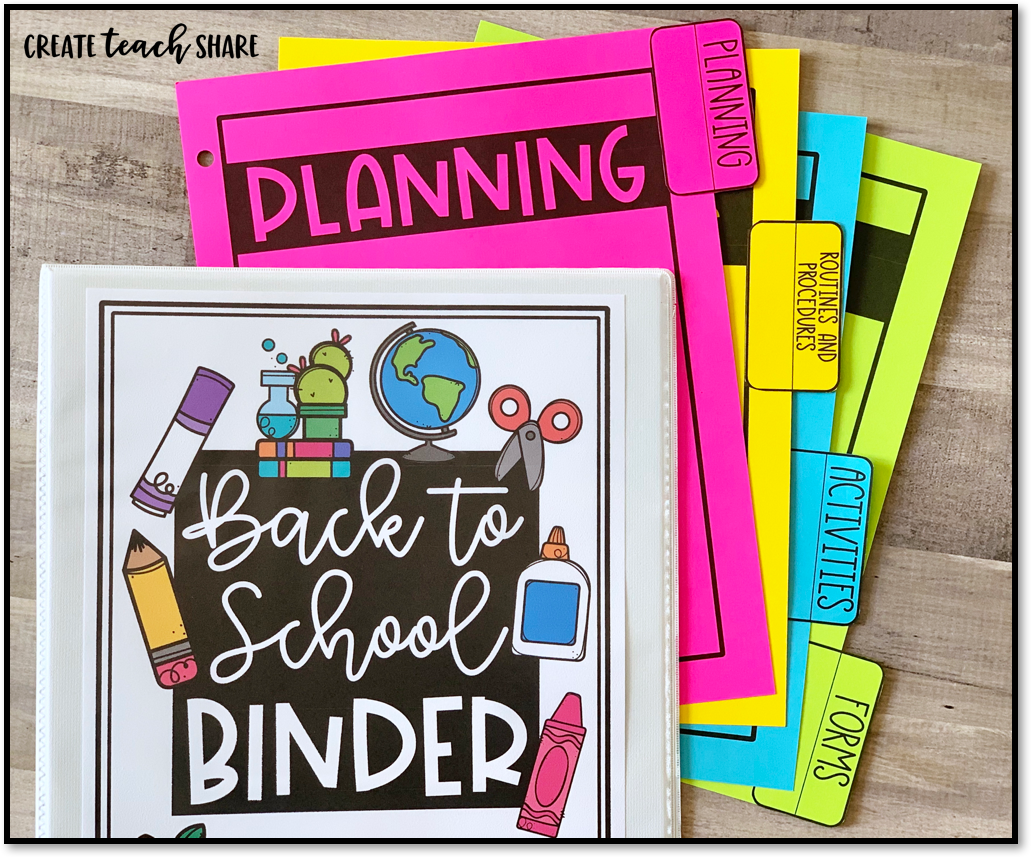 Planning
During those final weeks leading up to back to school, I always spent a lot of time reflecting and planning for those first days of school. I jotted down notes and ideas, created lists, and started to map out my first week. This section of the binder is designed for just that!! I included a notes page, checklist page, and a page to map out your first week (before transferring everything to your plan book). You can also add any other pages to this section that might also help you with planning!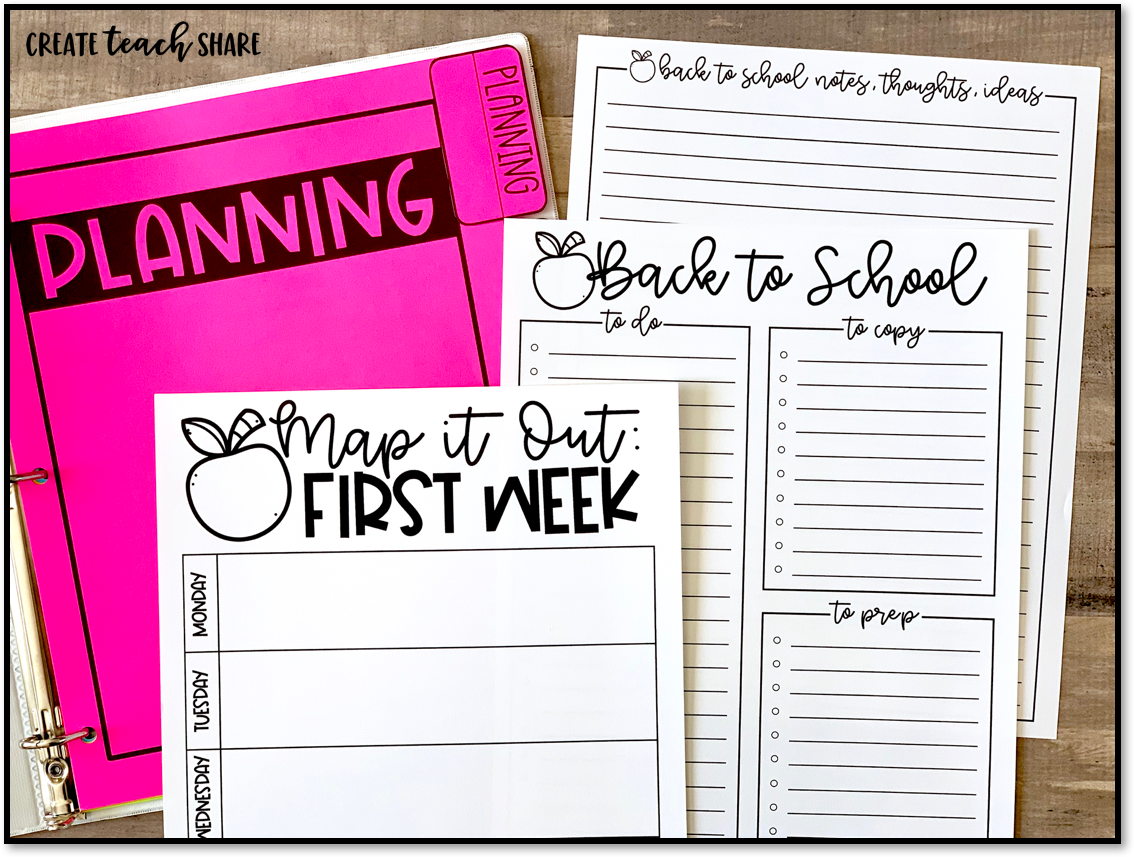 Routines & Procedures
So much of my time and energy always went to thinking about and planning routines and procedures. Developing strong routines and procedures during those first weeks is key to a smooth and successful school year. I included a list of routines and procedures that I like to think about and plan for. I also included notes pages where you can jot down your plans for your own classroom. Again, the notes page has an editable option!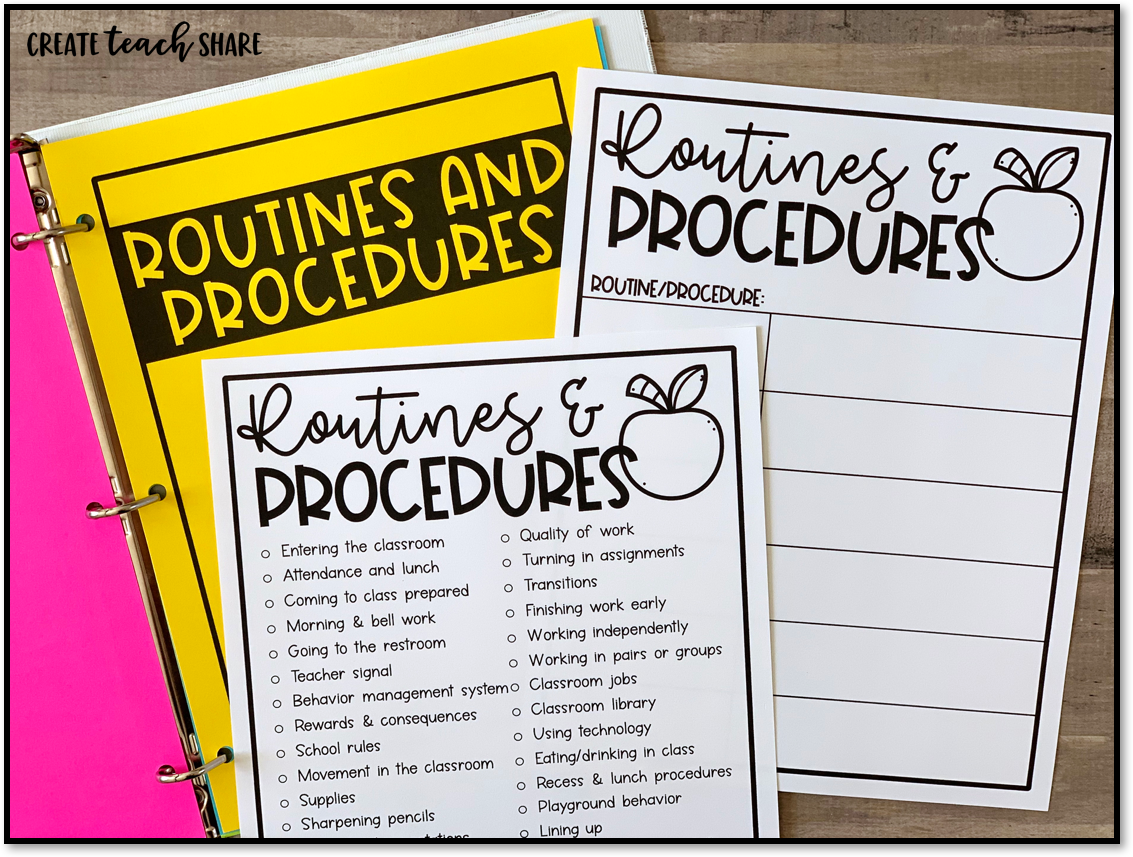 Activities
I have collected SO MANY back to school activities over the years. There are some activities that I use EACH and EVERY year. Somehow, I always seem to find more or create new activities based on new ideas! This section of the binder is perfect for storing all of those masters, and any samples you may have. Please note that the activities pictured are not included with the Back to School Binder Freebie. However, you can purchase them as part of the Back to School resource in my shop.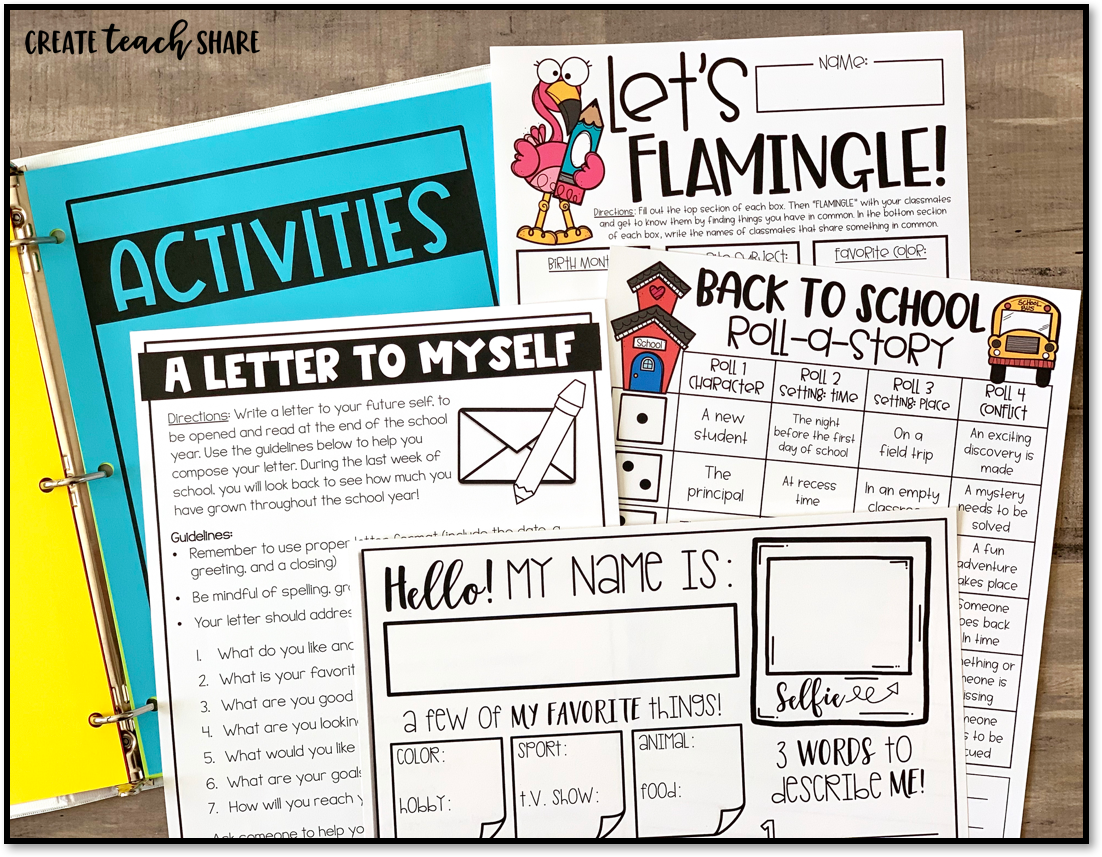 Forms
The last section of the binder is meant for all of the back to school forms that you have students and parents complete during the first weeks of school. This is where you might keep masters of student and parent questionnaires, interest inventories, student info, volunteer forms, or whatever else you might send home. You could even keep completed forms in this section to refer back to throughout the year. Again, please note that the forms pictured are not included with the Back to School Binder Freebie, but can be found HERE.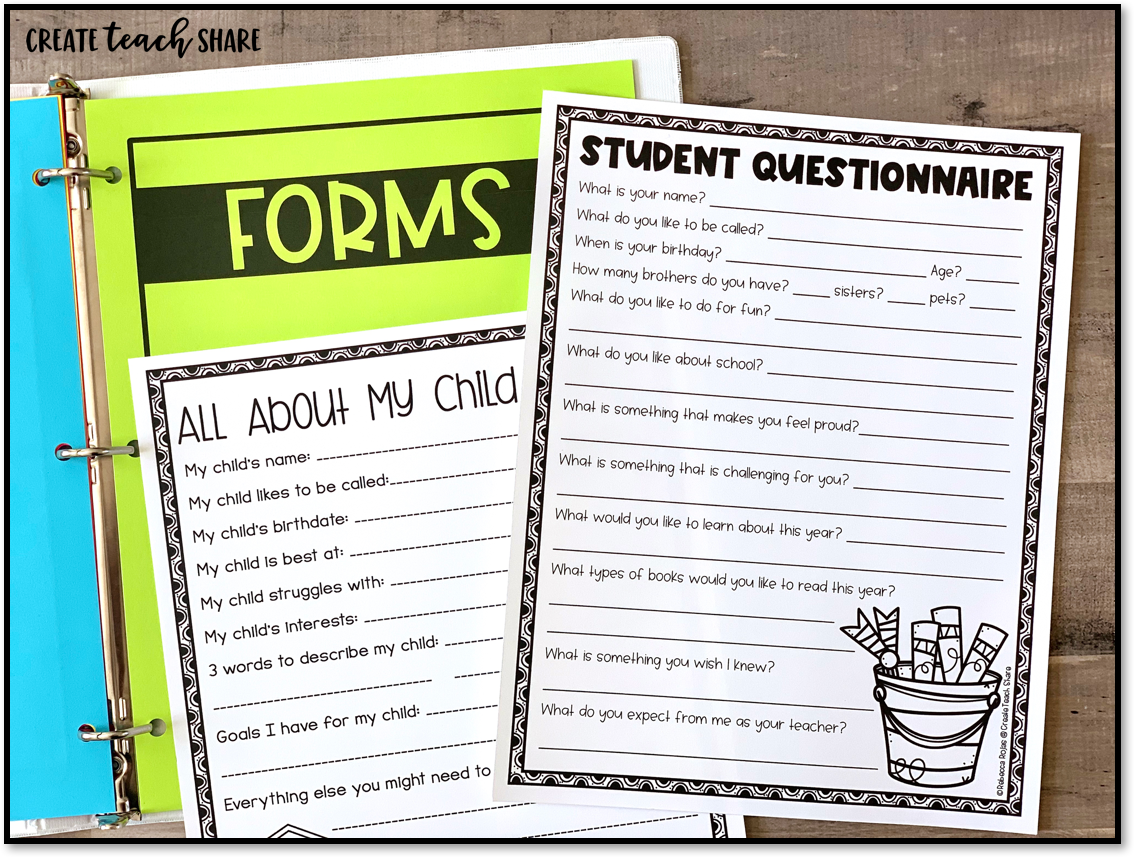 Customize Your Binder
Feel free to customize your binder and make it YOUR OWN!! Once you download this free resource, there will be links to an editable version. Here you can create your own dividers and tabs, add a name to your cover, and take notes on some of the note pages.
Grab This FREEBIE!
This FREE resource is included in my Free Resource Library. You can subscribe below to download this resource and many others!!
More Back to School Activities
Some of the activities pictured throughout this post are part of my Back to School Bundle, which includes both printable and digital activities. Click
HERE
or on the cover below to take a closer look!!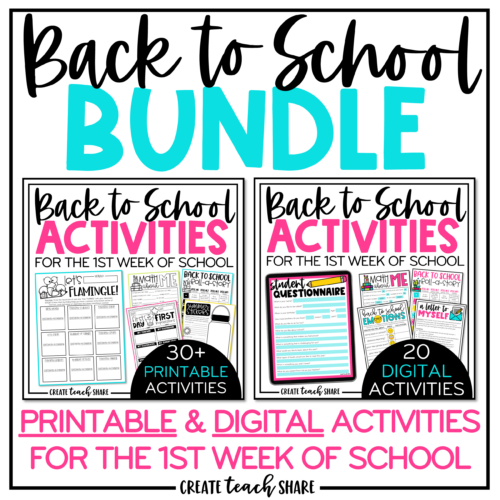 I hope that this Back to School Binder will help to make planning smooth and easy for you this year. Wishing you a wonderful start to the new school year!!