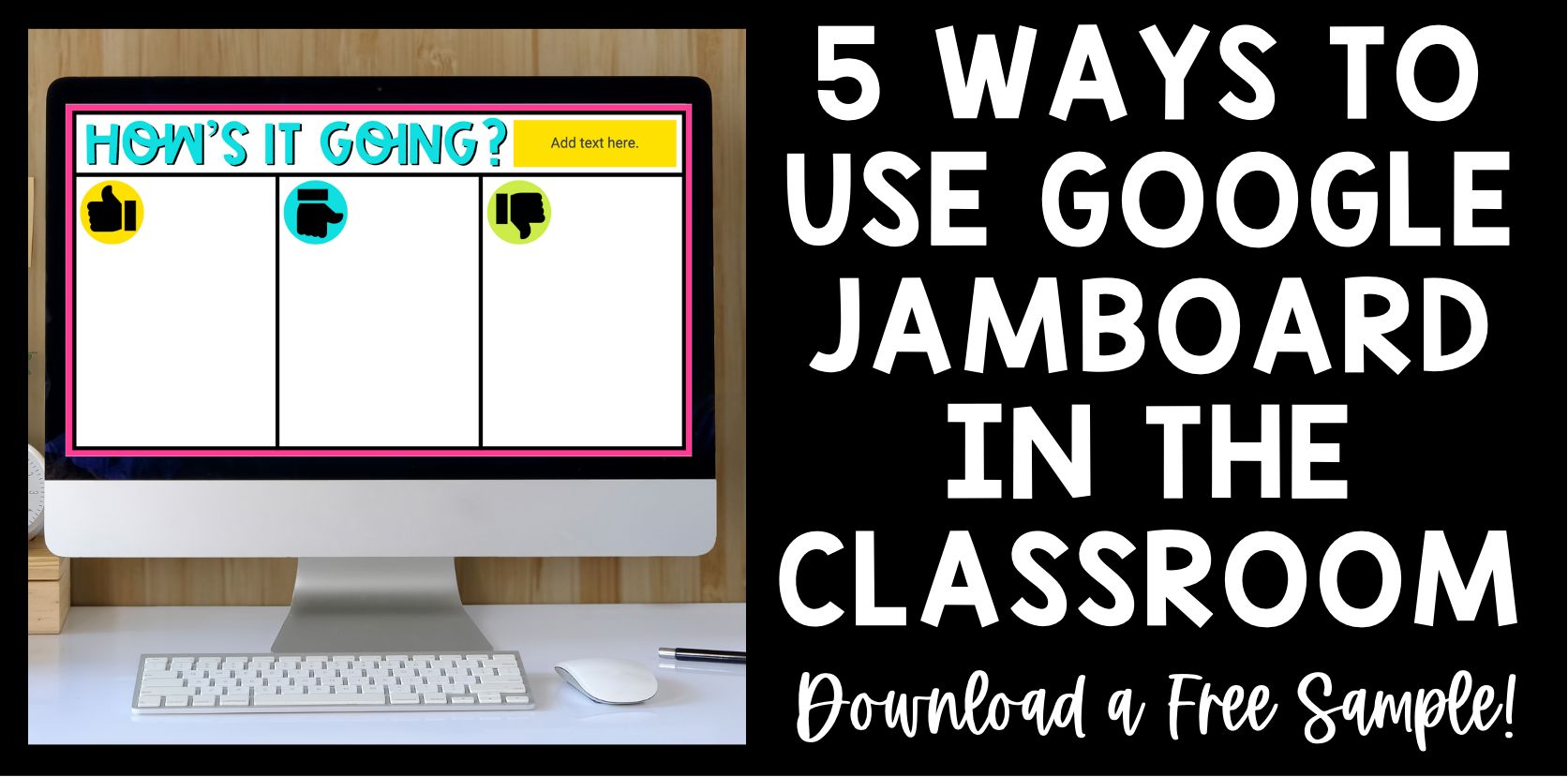 Google Jamboard is a Digital Whiteboard where students can collaborate in real-time. Much like other Google apps, like Docs or Slides, teachers can share "Jams" with students to use individually or as a group. Students can use these Jams to add sticky notes, text, drawings, shapes, or images. Jamboard is a great tool to use in the classroom because it allows students to interact, share, and collaborate. Today I am sharing 5 ways that you can start using Google Jamboard in the classroom right away. Click HERE to learn even more about Google Jamboard.
Student Feedback
Jamboard is a great way to check in with your students to see how they are feeling about something you have taught. You can use Jamboard to have students rate their understanding, ask questions, or share what they have learned. When you check in with students and ask for their feedback, you are making them an active participant in their learning. Plus, it opens up lines of communication between you and your students! The following two templates are just a couple of examples of how you might use Jamboard to prompt student feedback.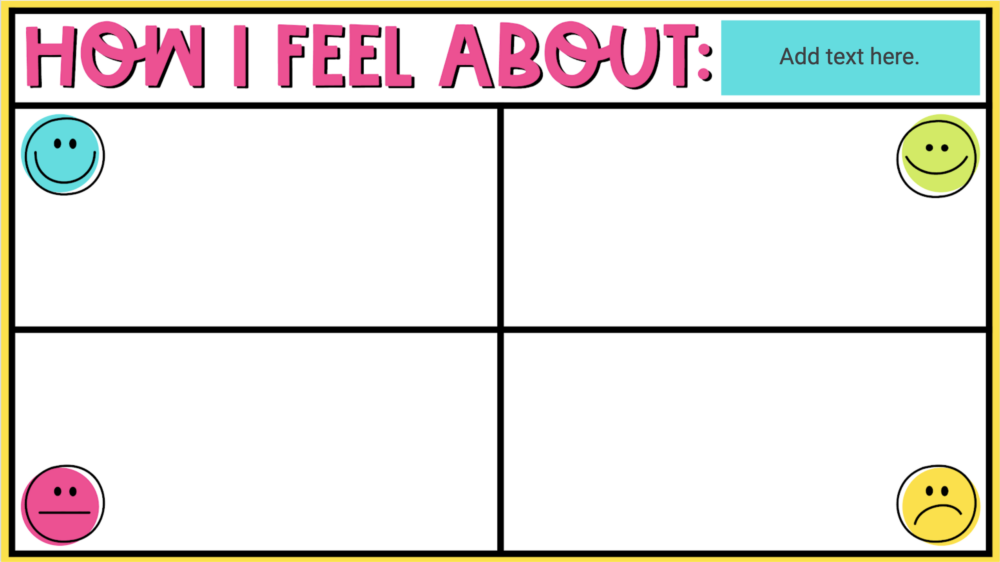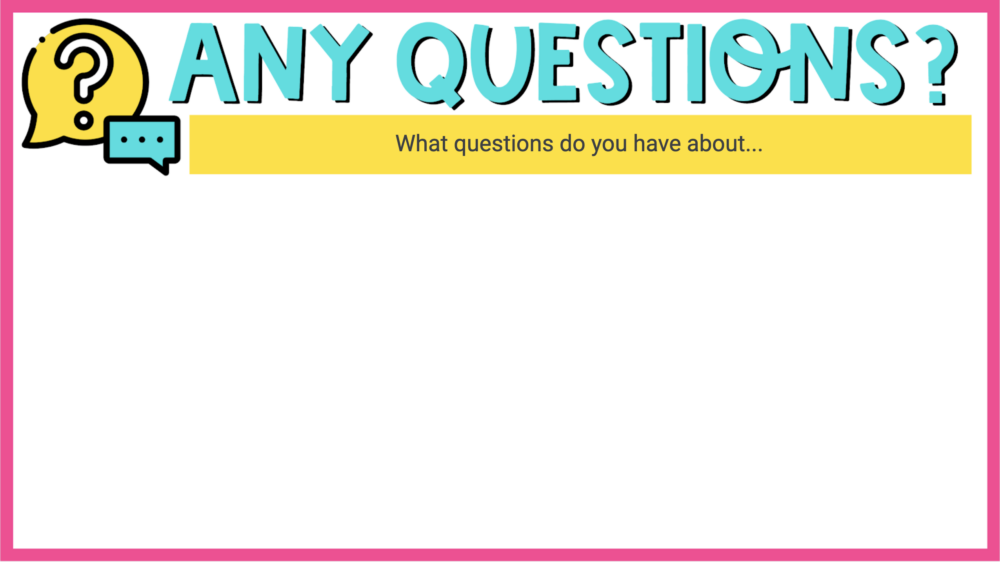 Group Collaboration
Assign Jamboard templates to help facilitate collaboration in group activities. Jamboard can be a place where students share their ideas for a group project or assignment. Each student in a group can contribute their ideas so that all voices are heard. You can also use Jamboard when students are reading and taking notes as a group. The Stop and Jot template below, allows all students to add notes. They can even color-code their thoughts, ideas, and questions as they read and work.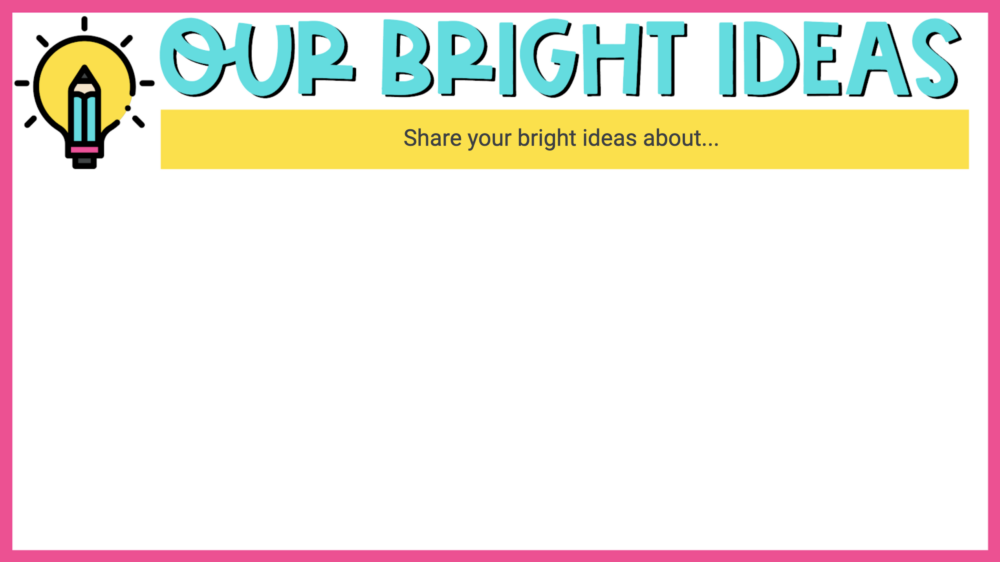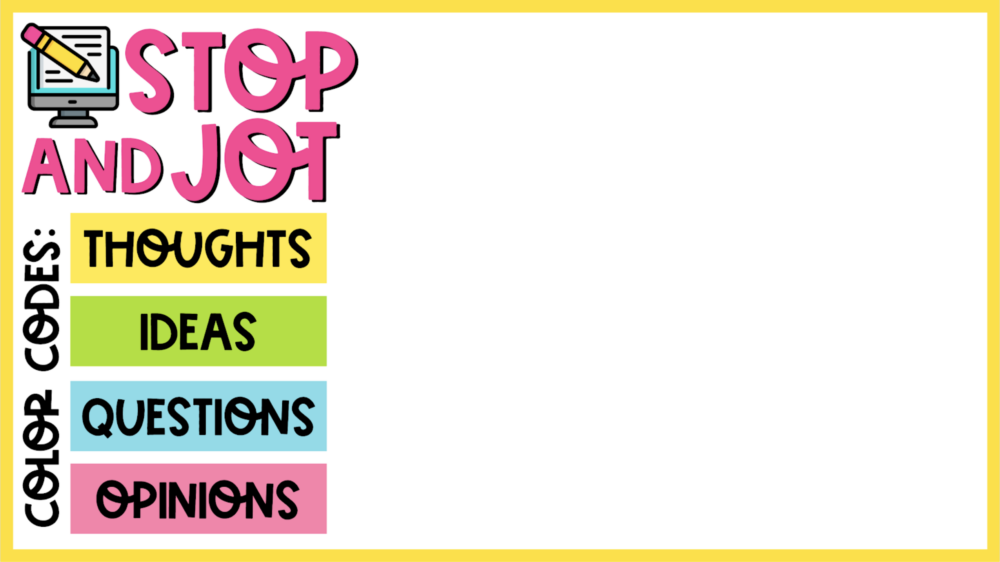 Class Discussions
Start class discussions with a prompt on Jamboard. The nice thing about Jamboard is that everyone can contribute to the conversation, even those students who tend to stay quiet during discussions. Once you have posted a prompt, students can add text or a sticky note to share their thoughts and ideas. These responses are a great jumping off point for starting the discussion. The following make great Jamboard prompts to facilitate class conversations:
Would You Rather
Question of the Day
Picture of the Day
Quote of the Day
This or That?
Do You Agree?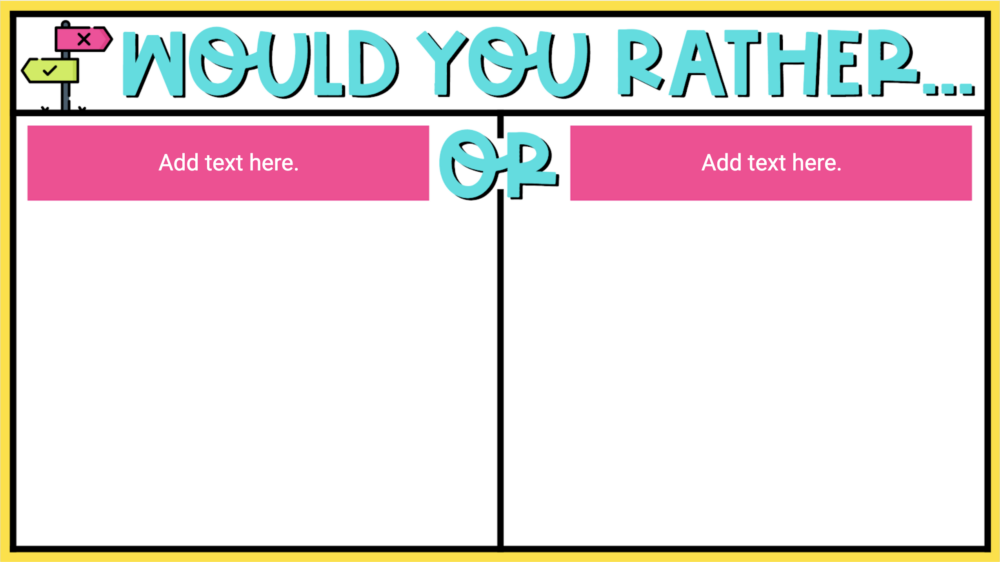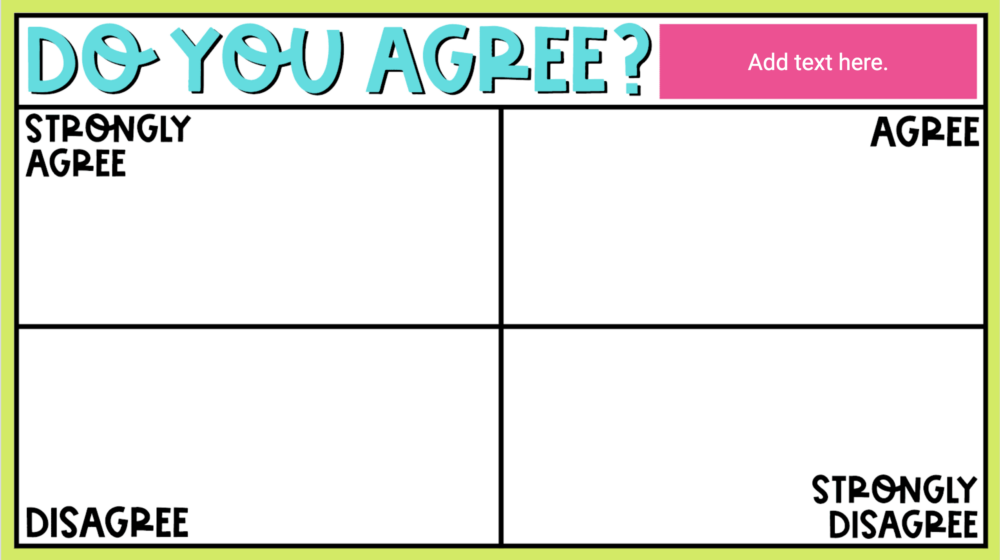 Exit Tickets
Jamboard is a great tool to use for Exit Tickets. You can use different templates to get all of your students to respond in ONE PLACE!! Use exit ticket templates to ask students what they learned, what their biggest takeaway was, how they felt about a reading selection, or just about anything. This is a great way for students to reflect at the end of a lesson, by simply adding a sticky note with their thoughts. You can also use these templates as Entrance Tickets. Continue a lesson when students come back into the classroom by asking them their thoughts, ideas, opinions, or questions about a lesson. Entrance Tickets are a great way to refocus on something that was previously taught or discussed. The following two templates are just a couple of examples of how you might use Jamboard as Exit (or Entrance) Tickets.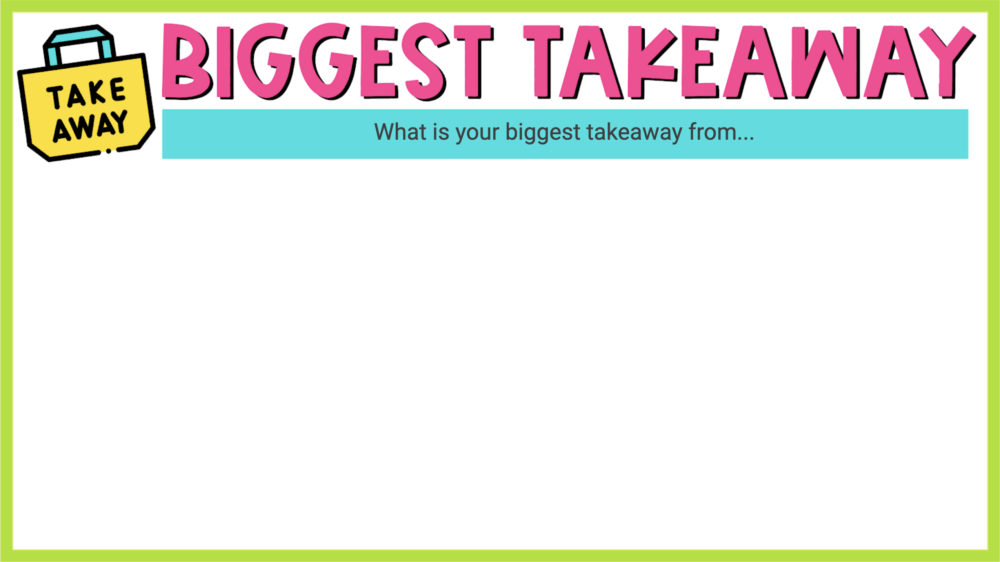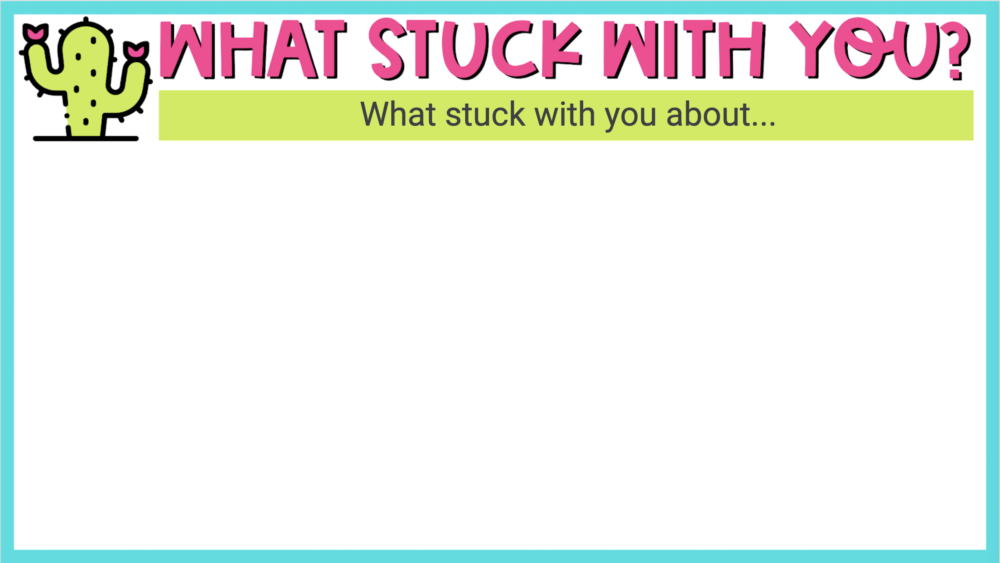 Reading Response
Use Jamboard to prompt students to respond to texts that you are reading as a class or in groups. Whether you are reading fiction or nonfiction texts, students can use Jamboard to share their responses. This is also a great way to get conversations going about the text you are reading. Like other templates, reading response templates, allow students to share their thoughts all in one place. This allows students to share and see different points of view about a text. Students can make connections, predictions, inferences, and cite text evidence using the sticky note feature. Here are a couple of templates from my Jamboard Templates for Reading Response.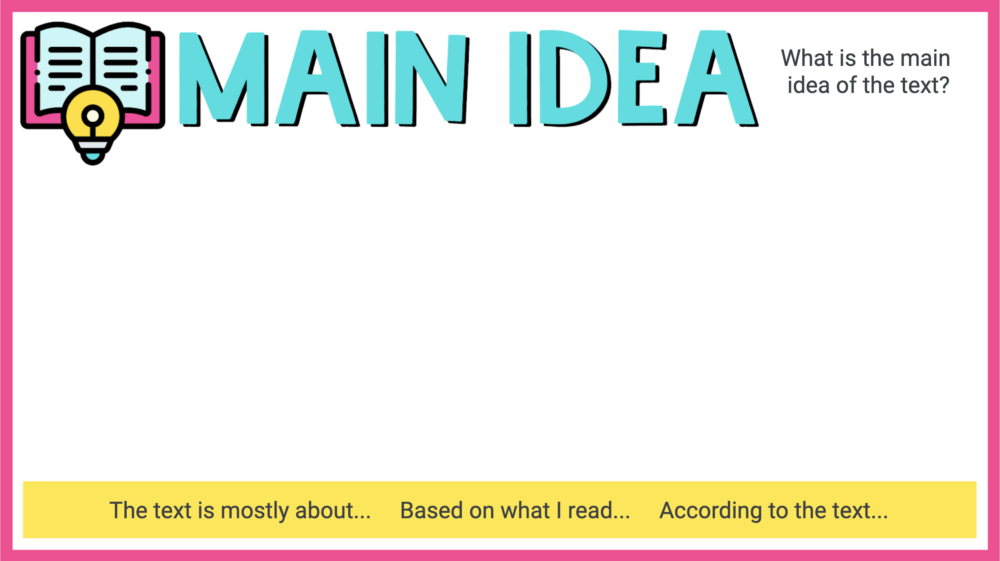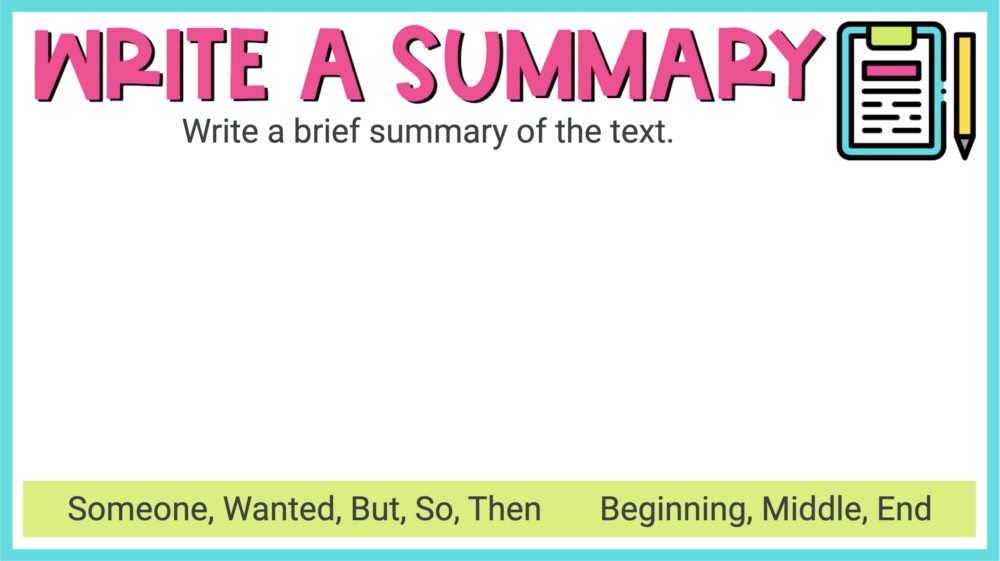 Jamboard Templates Free Sample
I am sharing a FREE SAMPLE of some of my favorite Jamboard Templates. These can be used with variety of lessons or activities, and can be customized to your liking. Click HERE to download this resource from my Teacher Shop.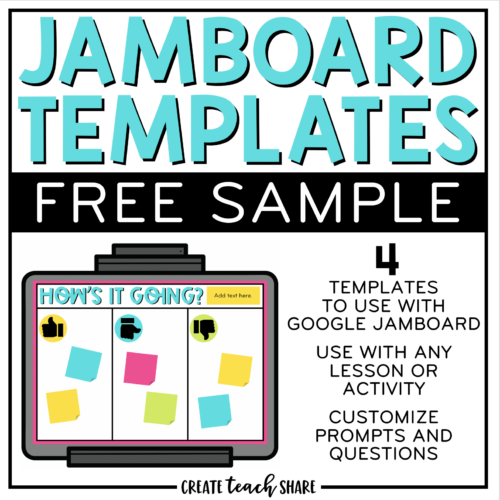 Even More Jamboard Templates
If you're looking for even more templates to use with Google Jamboard, check out some of the other resources in my shop. You can click on each of the images below to take a closer look.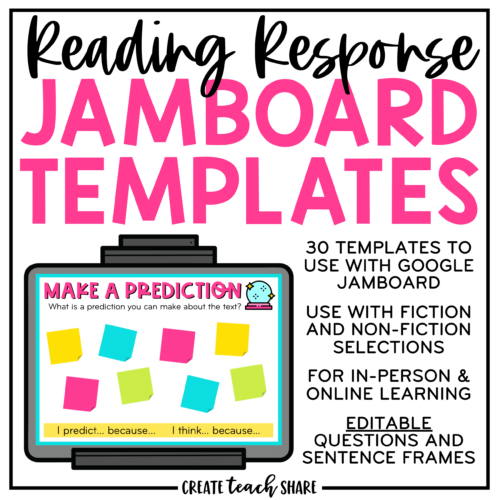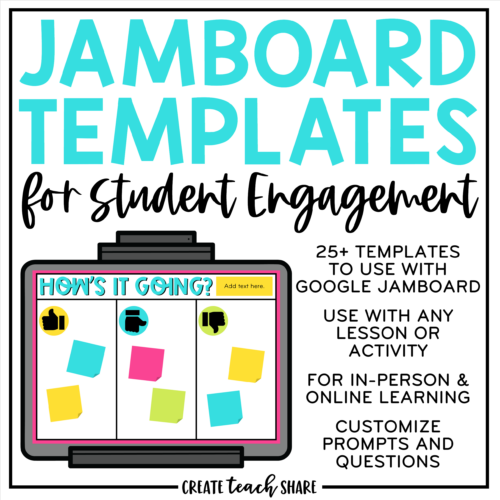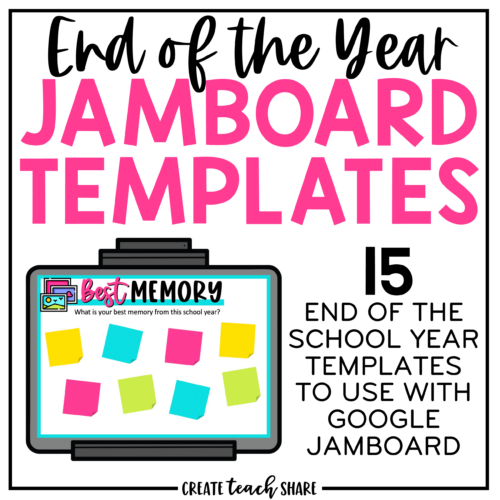 As with any new app, tool, or classroom practice, be sure to set expectations with students before using Jamboard. With the right expectations, Jamboard can be a ton of fun for students when collaborating with their classmates. I hope you will give Jamboard a try in your classroom. You and your students are going to love it!