Do you use Picture Books for those first days Back to School?!
Those first days of school are all about getting to know everyone and building a classroom community. Picture books are perfect for making connections, establishing expectations, and building a community. I thought I would share some of my favorites!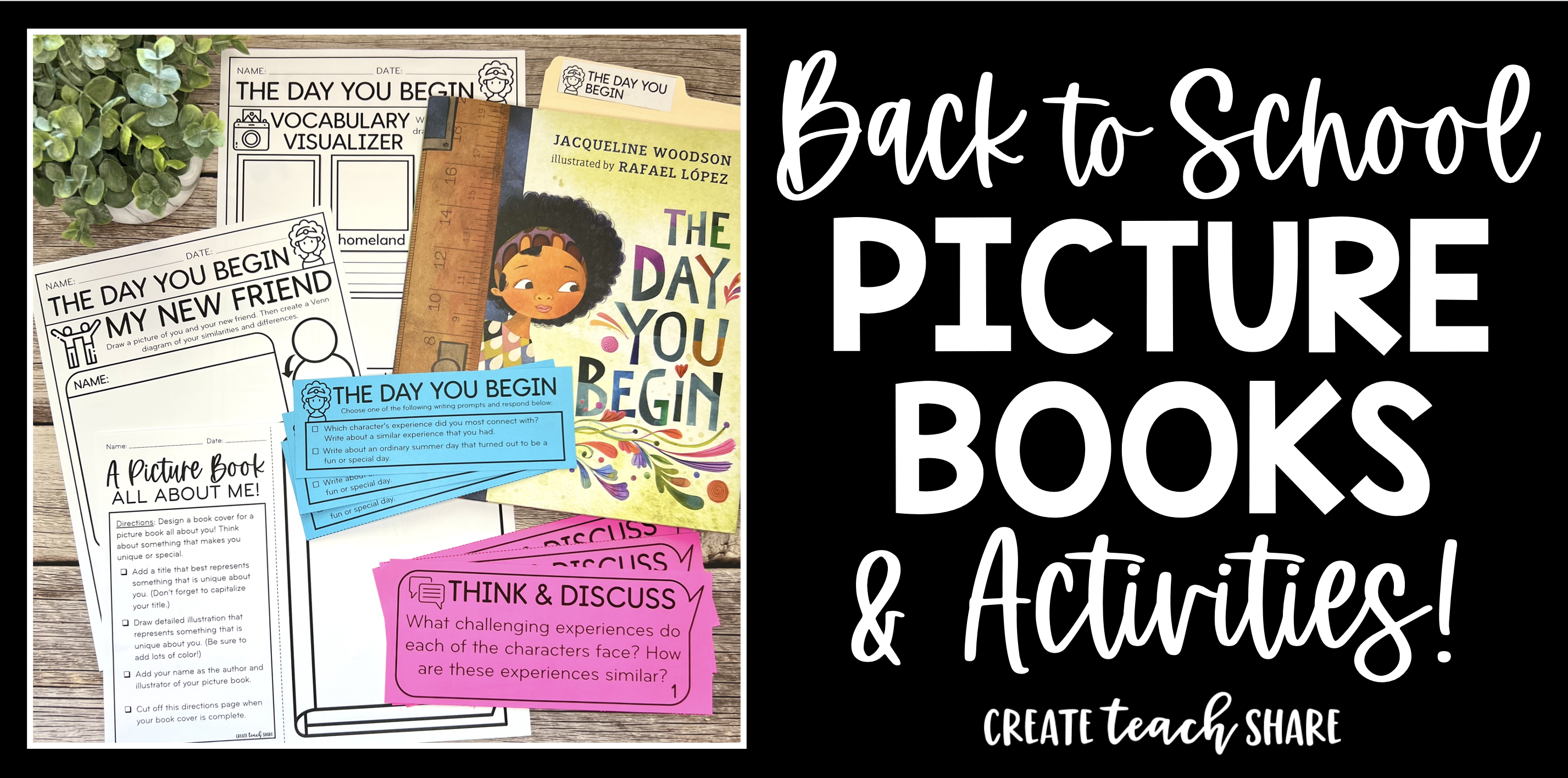 This post contains affiliate links to amazon.com. If you make a purchase from amazon.com through the links on this page, CreateTeachShare will receive a small commission. This helps to support the blog, and allows me to continue creating and sharing educational content with my readers.
Back to School Picture Books
When I was teaching upper elementary, picture books were a huge part of our school day. I especially loved using picture books to start conversations and make students feel safe and welcome in our classroom.
Even if you don't use picture books in your upper elementary classroom everyday, the first week of school is a great time to share some of these fun stories with your students. Here are 8 of my favorites!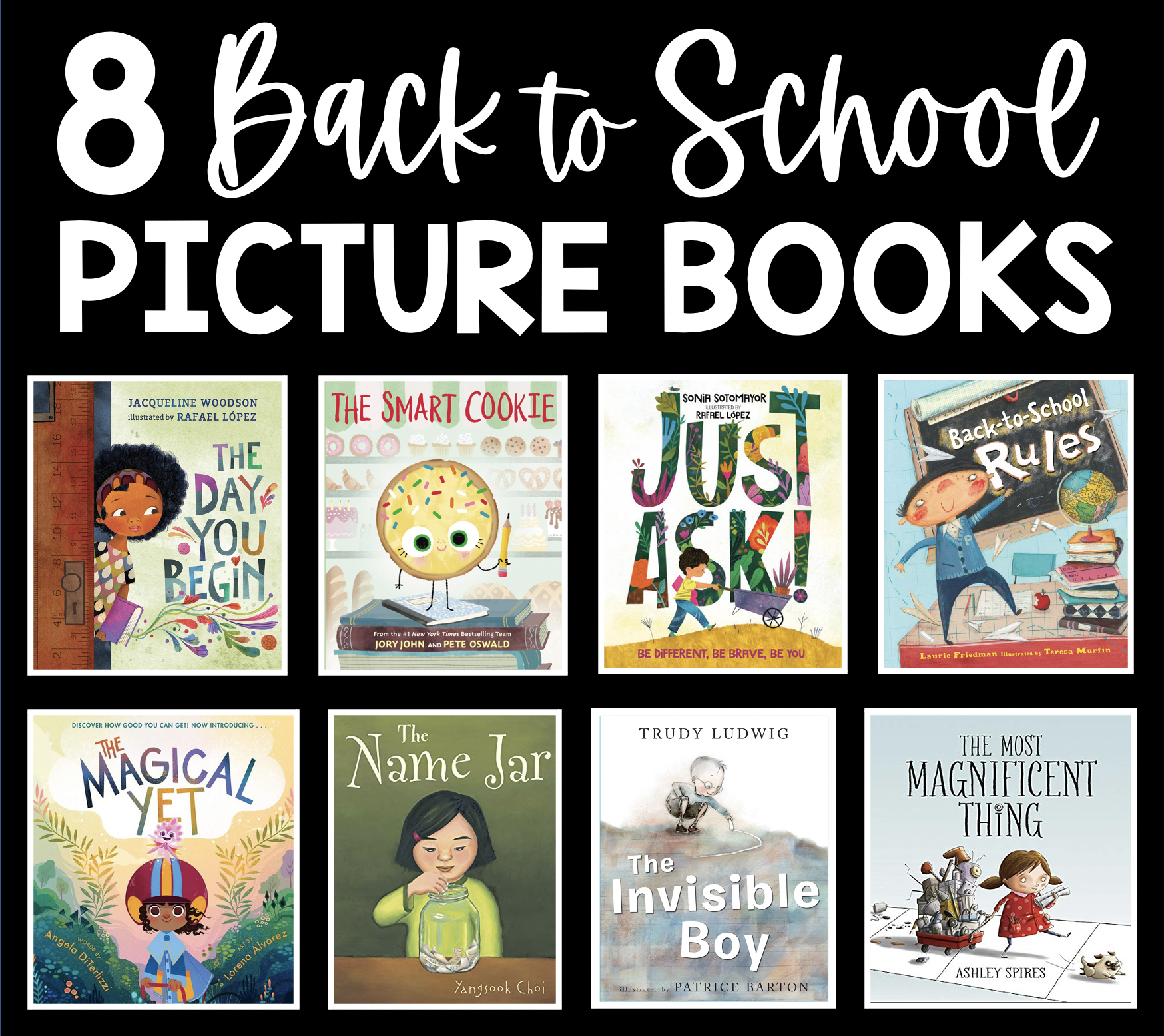 This is a beautiful story about what it feels like to be different and it inspires students to be brave about sharing those differences. This book is a must for the first day. Students often come to school with some hesitation, and many of their worries are because of what makes them different. This book opens up the discussion about celebrating differences, and using them to make connections in the classroom.
This sweet story is about a young boy named Brian who feels invisible at school, and how he eventually overcomes those feelings. Every classroom has at least one student like Brian. This book helps those students who feel invisible to feel seen. It also helps other students to recognize how their words and actions can help students like Brian.
This new favorite is about a cookie who didn't always feel so smart, but who grew to realize what it means to be a smart cookie! All students are smart and talented in their own ways. This story is great to start the conversation about finding out what makes each person smart, and helps build confidence in students' own abilities.
This fun story is about the Magical Yet, who inspires readers to take on challenges, even when they might not be able to do something, YET! This book is perfect for introducing students to what it means to have a Growth Mindset. Encourage students to think of things they're good at, things they're not good at quite YET, and strategies for having a growth mindset.
This story is an old favorite! It is about a young girl named Unhei who moves to America from Korea, and worries that she will feel different at school because of her name. It's a great book for talking about names and family and cultural traditions. It opens up conversations about students' names, their origins, what students liked to be called, and how to properly pronounce names.
This fun book is about a boy named Percy who shares all his rules for surviving school. Let's face it, those first days back are also about establishing rules and expectations in the classroom. Use this book to discuss your own rules, and rules students feel should be implemented to make the year successful.
Just Ask! by Sonia Sotomayor
This is another great story for recognizing and celebrating differences. It's is about Sonia and her friends, and all the ways that they are different and unique. Each of the characters in this story is different in some way, and it introduces students to learning and behavioral disorders, which are common in any classroom or community. Use this book to help students understand these differences, and to discuss how to treat and interact with their classmates.  
This story is about a girl who is trying to create the "most magnificent thing", but who struggles a bit along the way. This is a great book to discuss perseverance, what it means, and what it looks like in the classroom. 
Click HERE to find these books and some of my other favorites for Back to School!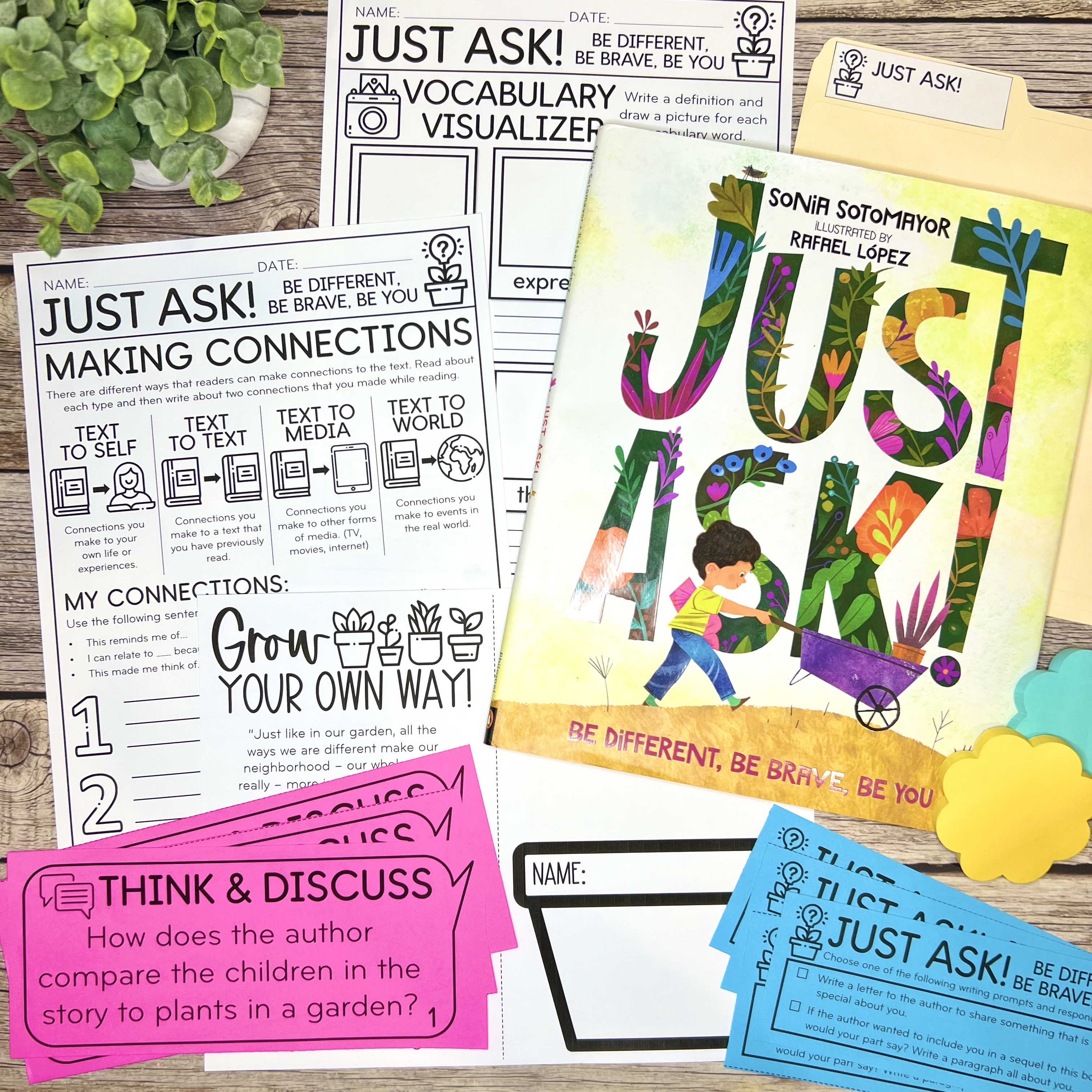 For those first days back to school, I created a collection of book companions to go with each of these first week read-alouds! Each book companion includes the following activities:
Vocabulary Visualizer for students to illustrate new vocabulary words
Think & Discuss prompts for students to use for group or class discussions
Reading Skill Graphic Organizer (Reading skills vary)
Write About It! prompts, that give students the choice between two writing prompts
SEL activity (Activities vary depending on the theme of the books)
Book Activity (Activities vary depending on the theme of the books)
A BUNDLE of all 8 book companions is available, and includes the following bonus materials:
An overview of all the picture books used in this bundle. As you finish reading each of the back to school books, have students write down one thing they learned that will help them throughout the school year.
A cover for your storage container, where you plan to keep your books and printed activities. Simply print, laminate, and add it to your container with tape. I would recommend double-sided tape if you have it.
Labels for file folders. Print, cut, and glue the labels onto file folder tabs. You can also print on sticker paper. Two sets are included, in case you would also like to print for a teammate!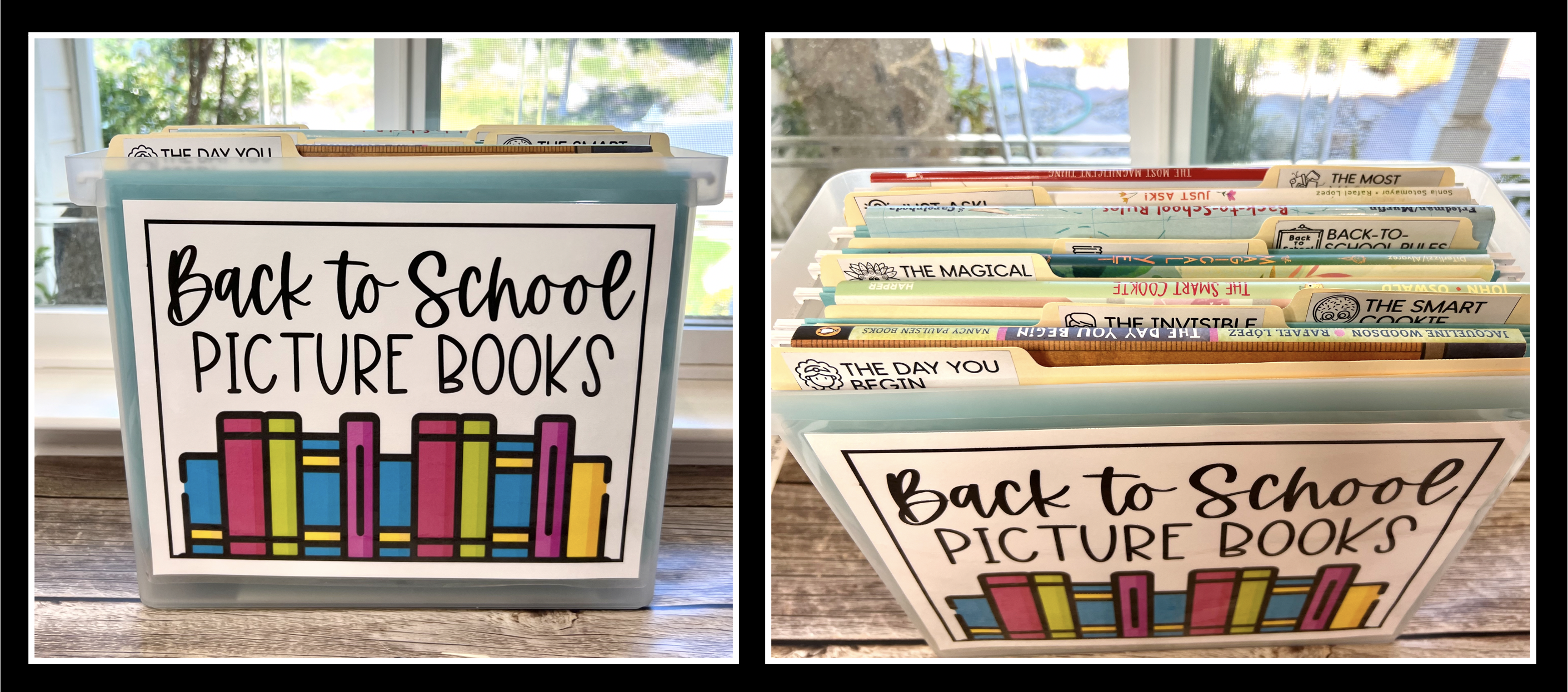 If you're interested in learning more about the BUNDLE or the individual book companions, click on each of the images below.
I hope that you will give some of these picture book a try for this upcoming school year. Your students will love them, and you will love all the wonderful discussions that come from each of these stories!