As the weather gets warmer and the days get longer, it's you might want to start thinking about spring picture books for your upper elementary classroom. Picture books are great for teaching lessons on a range of topics, from growth and change to perseverance and hope.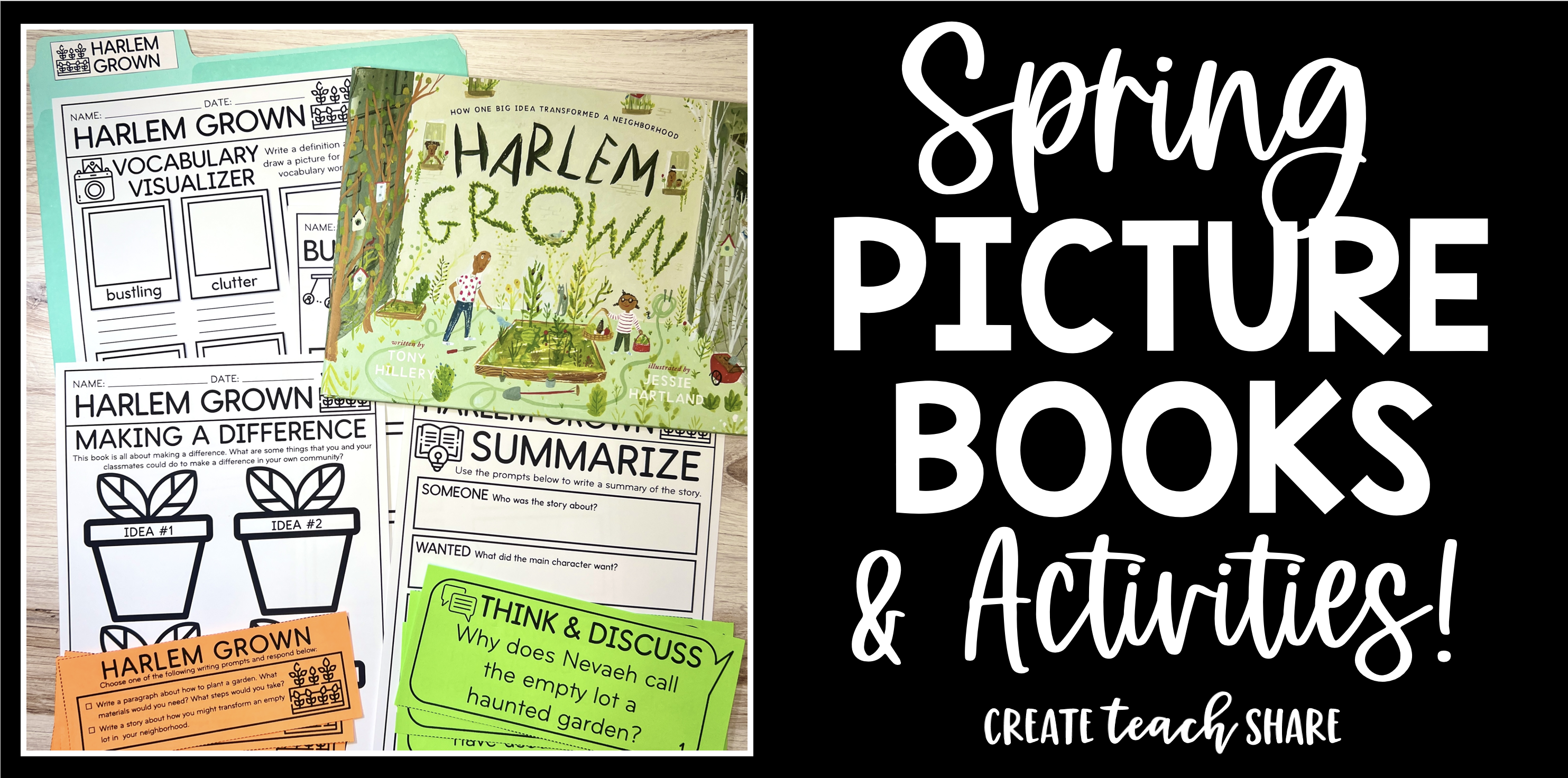 This post contains affiliate links to amazon.com. If you make a purchase from amazon.com through the links on this page, CreateTeachShare will receive a small commission. This helps to support the blog, and allows me to continue creating and sharing educational content with my readers.
Here is a list of six must-have spring picture books that will engage your students and spark meaningful conversations.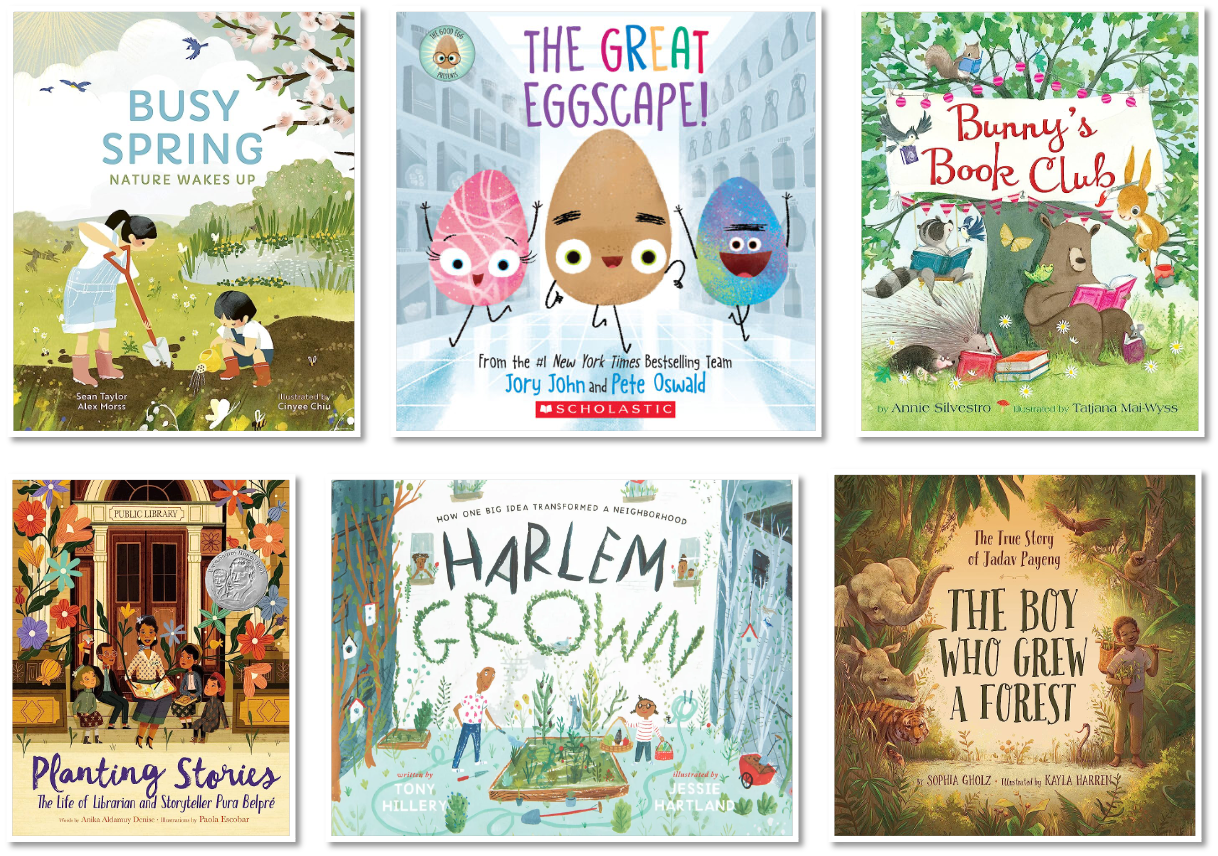 Busy Spring by Sean Taylor and Alex Morss
This heartwarming story is about a family looking forward to the coming of spring. After hibernating through a long winter, they are eager to explore their surroundings. They spend the day experiencing all the joys that come with spring.
This is a sweet tale that follows Bunny, a young rabbit who loves to read. When he discovers his local library is temporarily closed, he takes matters into his own paws and starts his own book club!
This fun story is about Shel the egg, who decides to join the other eggs as they escape the egg carton for a Great Eggscape. Eventually, the eggs work together to find all the hidden eggs in a fun game of hide and go seek.
Harlem Grown is a true story about the power of community. It highlights the hard work and dedication of one man and his community, in transforming a vacant lot into a thriving urban garden.
In this biographical picture book, young readers learn about Pura Belpre who immigrated from Puerto Rico to New York City in 1921, where she worked as a librarian. Through her incredible dedication to her work, she helped countless children discover their love of reading!
This inspiring story is about a young boy who planted and tended to a forest in India to help restore the natural environment. His commitment to the land helped him to transform the landscape and create a better future for generations.
Click HERE to find these books and some of my other spring favorites!!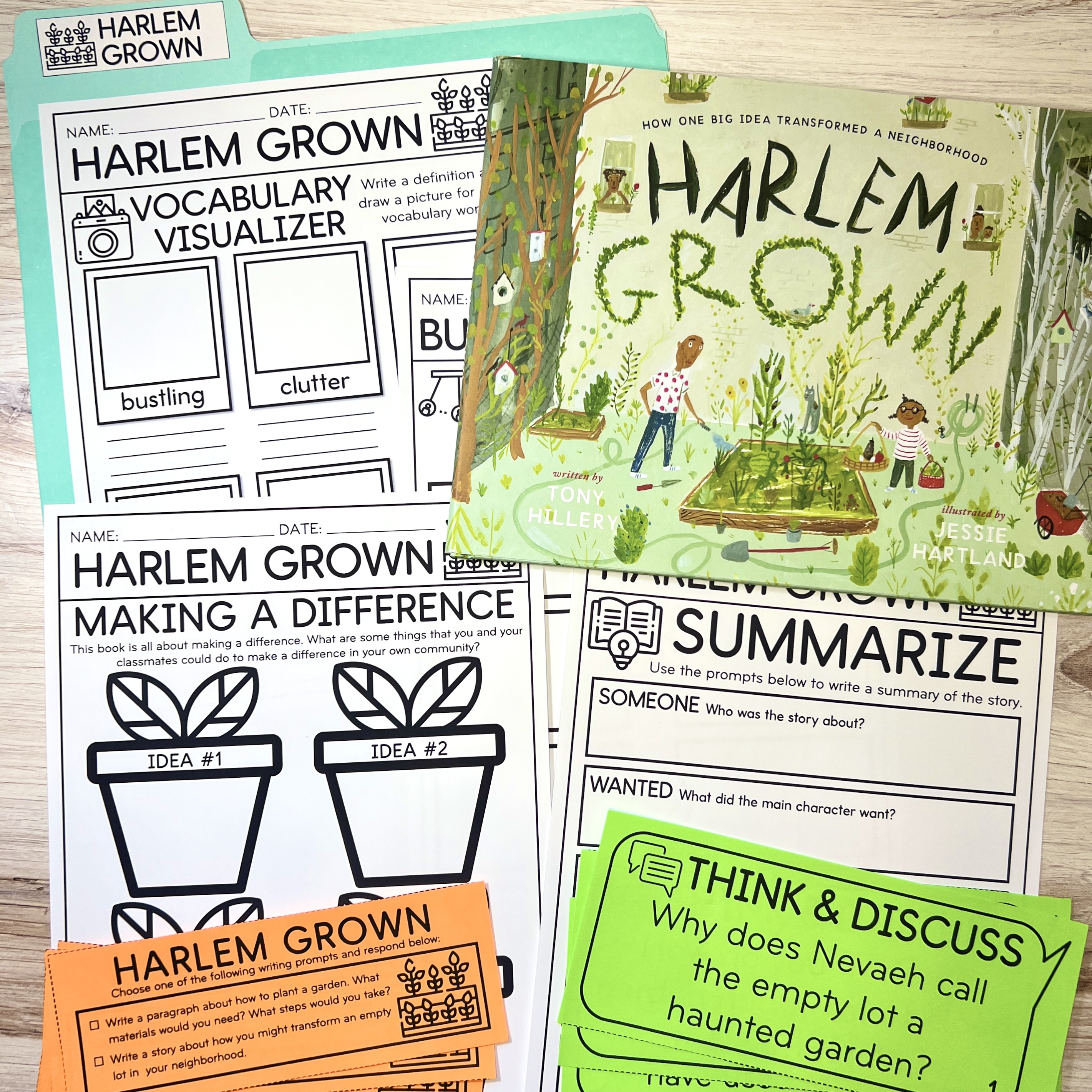 For the spring picture books mentioned above, I created a collection of book companions to go with each! Each book companion includes the following activities:
Vocabulary Visualizer for students to illustrate new vocabulary words
Think & Discuss prompts for students to use for group or class discussions
Reading Skill Graphic Organizer (Reading skills vary)
Write About It! prompts, that give students the choice between two writing prompts
SEL Activity (Activities vary depending on the theme of the books)
Book Activity (Activities vary depending on the theme of the books)
A BUNDLE of all 6 book companions is available, and includes the following bonus materials:
An overview of all the spring picture books used in this bundle. As you finish reading each of the books, have students write a one-sentence summary about each book.
A cover for your storage container, where you plan to keep your books and printed activities. Simply print, laminate, and add it to your container with tape. I would recommend double-sided tape if you have it.
Labels for file folders. Print, cut, and glue the labels onto file folder tabs. You can also print on sticker paper. Two sets are included, in case you would also like to print for a teammate!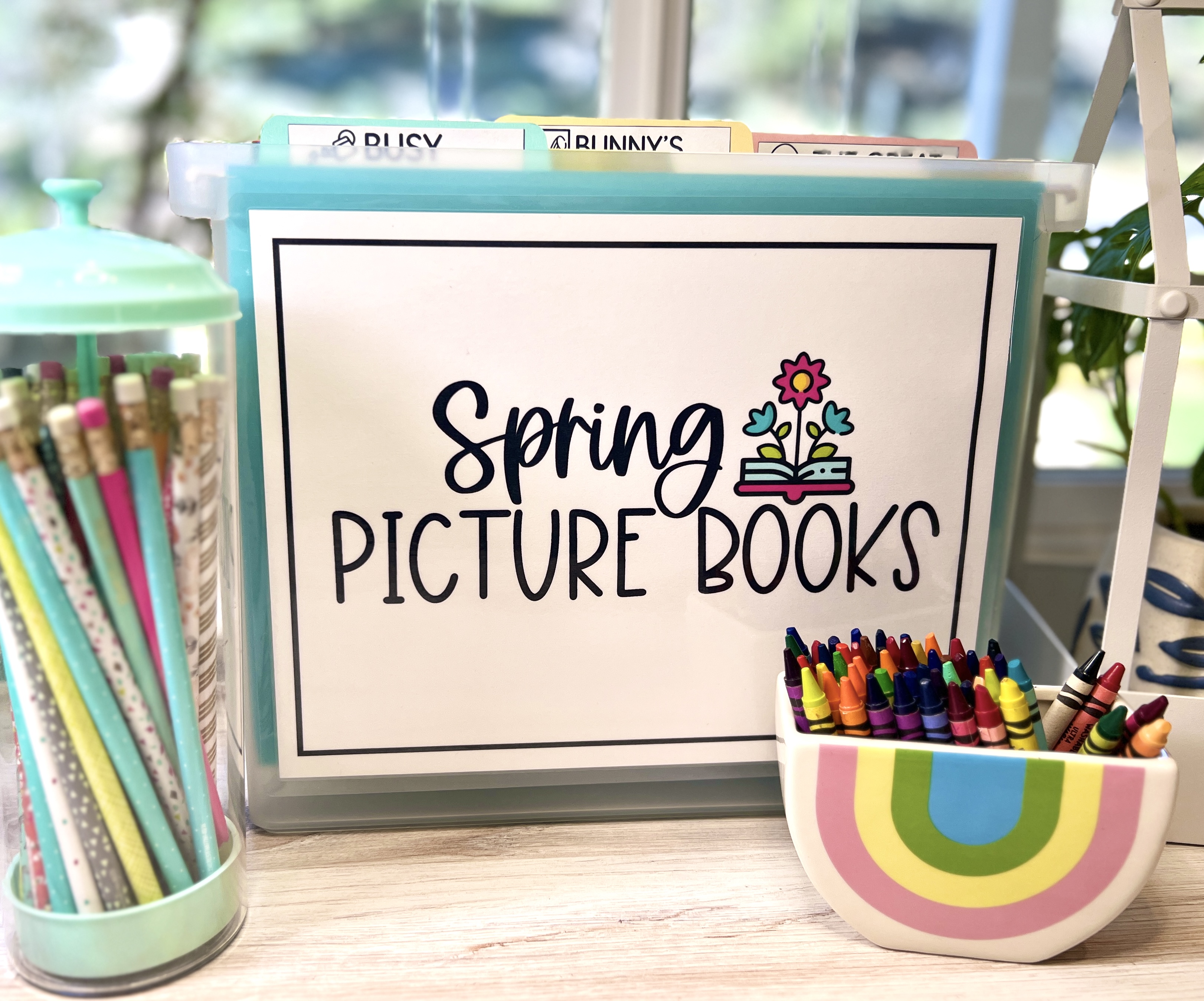 If you're interested in learning more about the BUNDLE or the individual book companions, click on each of the images below.
With these six engaging stories about springtime, you will have plenty of material to create meaningful lessons that your students will never forget!