Are you stuck trying to think of new and exciting ways to keep your fast finishers engaged? It can often feel like a never-ending challenge when students complete their work quickly but still need something valuable to do. Not to worry – I have created 24 engaging activities that are sure to keep your early finishers engaged and motivated! These activities will offer new ideas to keep your students excited to work even after completing their required assignments!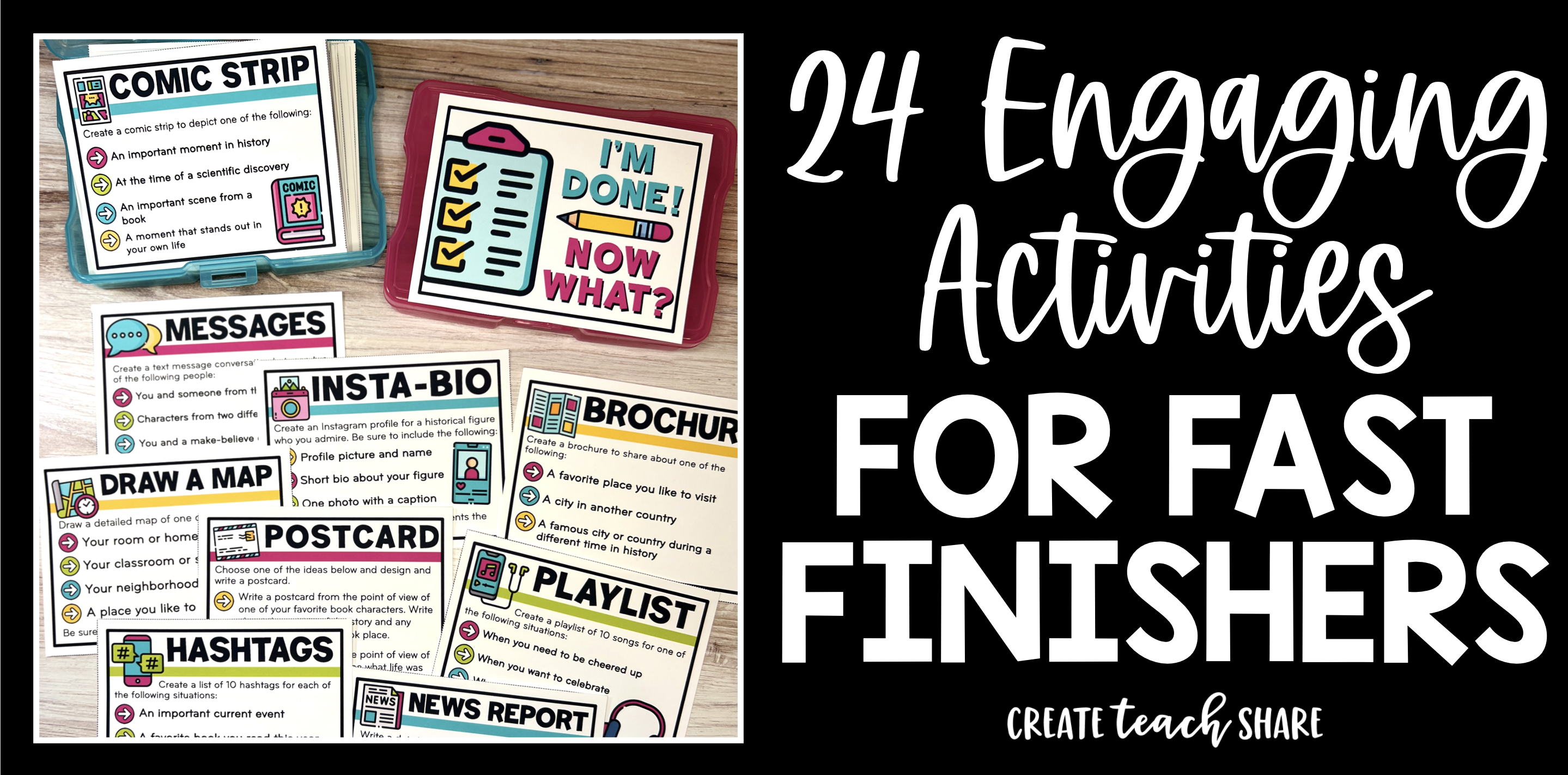 This resource includes 24 task cards for early finishers, enrichment, or student-choice homework. With this resource you will receive a variety of engaging tasks:
Creative and original writing prompts
Tasks related to technology, such as creating playlists or instagram profiles
Research-based activities
Word work tasks
Many of the task cards include multiple ideas so that students can come back to them again and again.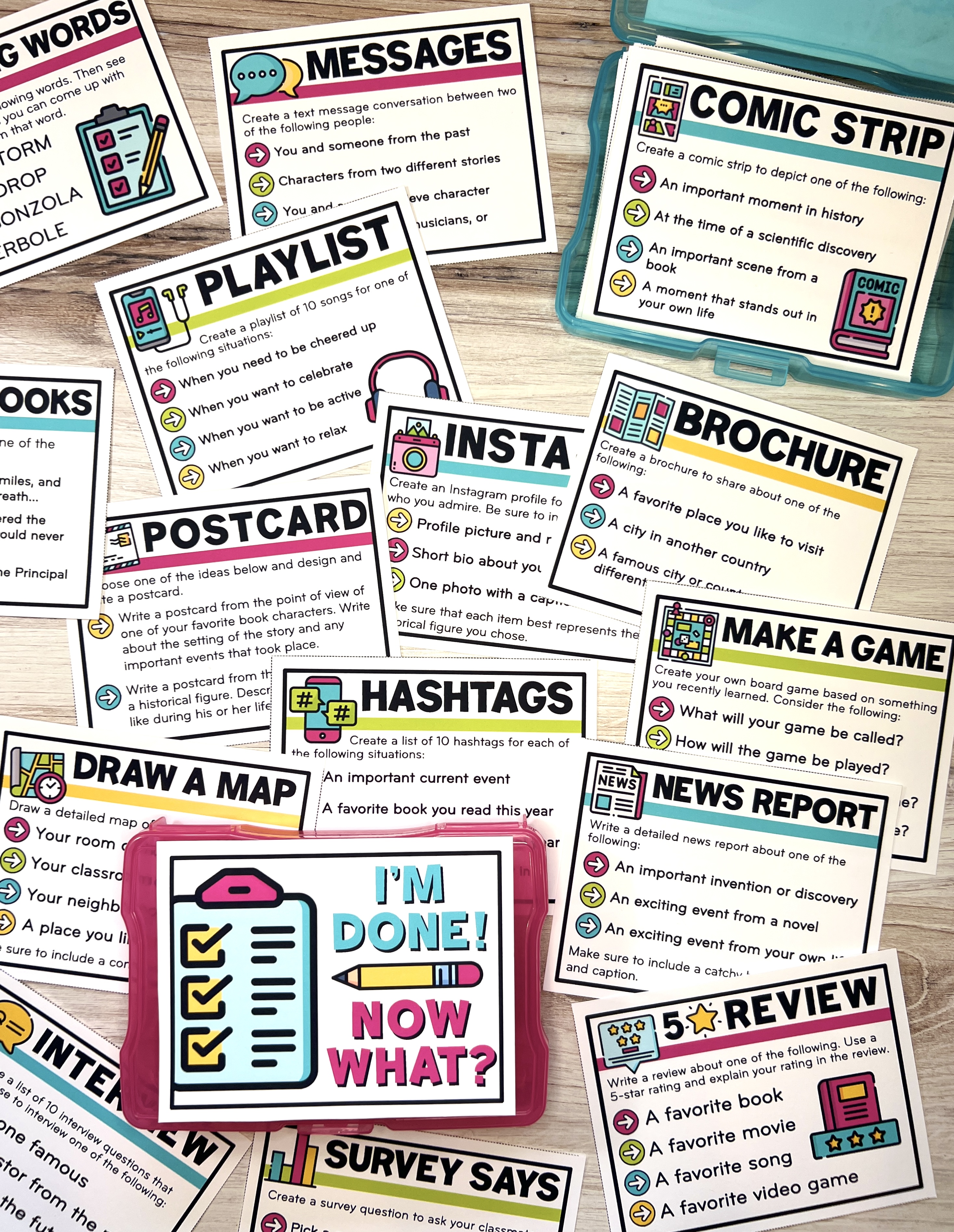 Print several sets of these colorful task cards to have on-hand for students. You can use a book ring to keep them together, or keep them organized in a task card container. That way they will always be available for students when they need them.
You can find this resource in my teacher shop by clicking on the picture below!!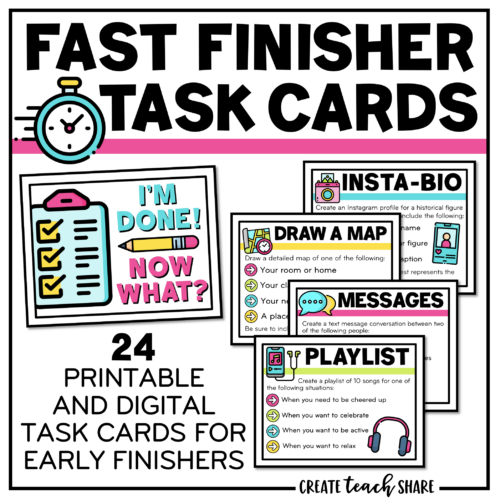 You no longer have to worry about what to assign your early finishers.  Grab these activities today to make it a whole lot easier to engage your fast finishers!  Your student will thank you!